World-leading 'One Health' research coalition secures major funding
Issued: Tue, 10 Jun 2014 14:00:00 BST
Researchers from the University of Glasgow have won three grants worth £4.5m to study diseases that are transmitted from animals to humans.
The researchers are working in north Tanzania to help improve the health of poor farmers and their livestock through an integrated approach to human, animal and environmental health research called 'One Health'.
The grants are all part of The Zoonoses in Emerging Livestock Systems (ZELS) programme that has supported 10 projects in total, funded by the UK Department for International Development and the UK Research Councils.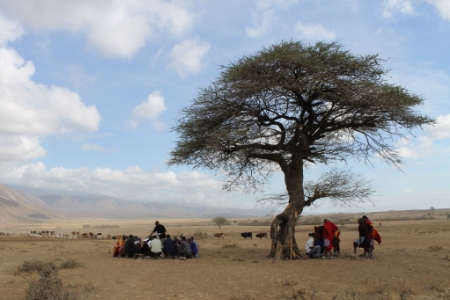 Each of the grants is led by staff from the award-winning Boyd Orr Centre for Population and Ecosystem Health, and involves collaborations with academic colleagues in Africa, the UK, US and New Zealand as well as government bodies in the UK and Tanzania.
‌The first grant: The Social, Economic and Environmental Drivers of Zoonoses in Tanzania (SEEDZ) aims to understand the ways in which changes in market dynamics, land-use and agricultural policy, environmental factors, cultural practices and technology are all impacting upon the way people keep and manage livestock, and the consequences of these changes on diseases that affect both animals and people.
It is being led by Professor Sarah Cleaveland, an epidemiologist from the Institute of Biodiversity, Animal Health and Comparative Medicine (BAHCM), and Professor Jo Sharp, a human geographer based in the School of Geographical and Earth Sciences.
Two other Topic Specific Grants are Hazards Associated with Zoonotic enteric pathogens in Emerging Livestock meat pathways (HAZEL), led by Professor Ruth Zadoks (BAHCM), which will study how bacteria that are leading causes of septicemia and diarrhoea in sub-Saharan African countries flow through meat pathways from livestock, through slaughter and retail to humans; and a study into the molecular epidemiology of brucellosis led by Professor Dan Haydon (BAHCM) and Dr Jo Halliday (BAHCM) that will examine which animal hosts and transmission routes are most important for human disease risk in different agro-ecological settings in order to inform the development of brucellosis control policy in Tanzania.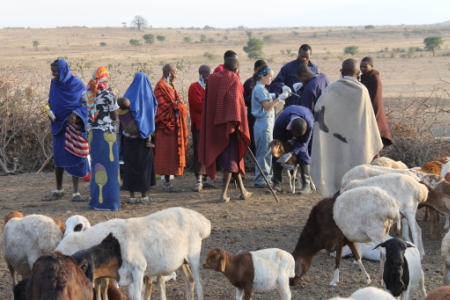 The partners involved in the projects include: the Nelson Mandela African Institute of Science and Technology, the Kilimanjaro Christian Medical Centre, Sokoine University of Agriculture, in Tanzania; Washington State University in the US; the Universities of Otago and Massey in New Zealand; the Institute of Development Studies, the Institute of Food Research, and Animal Health and Veterinary Laboratories Agency in the UK; and a number of key Tanzanian government departments including the Tanzanian Wildlife Research Institute, the Ministry of Livestock and Fisheries Development, the National Institute for Medical Research and the Ministry of Livestock Development.
---
Media enquiries: stuart.forsyth@glasgow.ac.uk / 0141 330 4831