Leading political strategists at the University of Glasgow
Senior figures from both UK and US politics will be taking part in two major events at the University of Glasgow, offering students from the College of Social Sciences an insight into digital media and politics as well as providing advice to those interested in pursuing political careers.
On Wednesday 6 November, a roundtable discussion on the impact of social media on US Politics will involve contributions from David Muir, former Director of Political Strategy for Gordon Brown and Joe Rospars, founder of full service agency Blue State Digital where he operates as the Creative Director and has been the main force behind the successful digital media campaigns of President Barack Obama during the presidential elections of 2008 and 2012.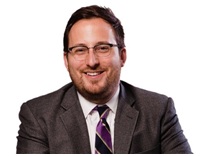 On Thursday 7November, David Muir, a former politics graduate of the University of Glasgow and an Honorary Professor, School of Social and Political Sciences and Joe Rospars will talk about their career paths in the field of political communications, and provide their personal insights into the process of career progression after graduation.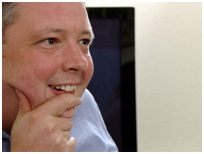 The Principal and Vice-Chancellor of the University of Glasgow, Professor Anton Muscatelli said "The University of Glasgow is delighted that such a distinguished group of senior figures from both UK and US politics will be on campus to take part in these debates and an added bonus, that they have also agreed to network and provide advice to our students on careers in politics or related disciplines. It's a great opportunity not to be missed."
Professor Anne Anderson, Vice-Principal and Head of the College of Social Sciences added, "It is fantastic that our students will have the opportunity to hear, first hand, of how politics on both sides of the Atlantic works and to quiz some of the most senior figures from within the industry. The events are timely and topical and we are looking forward to some stimulating debate."
Find out more
---
The sessions are not open to the public, but further details can be obtained from the Media Relations Office, University of Glasgow; 0141 330 3535; media@glasgow.ac.uk
Biographies
David Muir
David Muir graduated from the University of Glasgow in 1992 with a first class honours degree in Politics and Economics. Following his studies, David worked for well-known advertising companies such as Ogilvy and Mather as well as their parent company WPP. During his career, he also co-wrote the bestselling book The Business of Brands. His extensive knowledge in market research and marketing communications eventually landed him a job as Gordon Brown's Director of Political Strategy, which he worked as from 2008 to 2010. David currently works a freelance political consultant.
Joe Rospars
Joe Rospars is the founding partner and Creative Director of Blue State Digital, a full-service agency that develops and executes multi-platform digital and social marketing programs across the political, non-profit and commercial sectors. He worked as President Barack Obama's principal strategist and advisor, being responsible for the successful and innovative use of digital media usage on both campaigns. The voter engagement and fundraising masterminded by Joe provides him with a unique substantial insight into the importance of digital media in the 21st century political landscape.
First published: 5 November 2013