Glasgow's Worm Hunter makes book award shortlist
Professor David Crompton's book Afterthoughts Of A Worm Hunter has been shortlisted by the Bookseller magazine for its annual prize for the oddest book title of the year.
A public vote will determine the winner of The Diagram Prize, to be announced on 26 March.
Professor Crompton, an honorary research fellow of the Faculty of Biomedical and Life Sciences, said he was 'extraordinarily delighted' by the somewhat alternative award nomination for his book which recounts his experiences as a parasitologist travelling around the world investigating worm infections.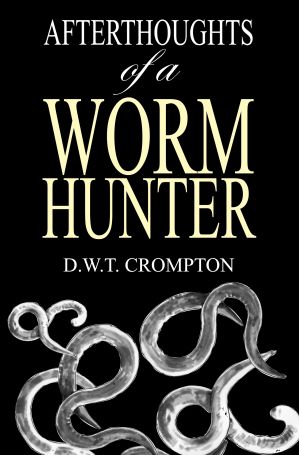 He said: "I am delighted to be nominated because it is excellent publicity for the University and supports a very good cause, although as far as I'm concerned I don't think it's an unusual title at all. I don't expect to win but it is a delightful diversion to be nominated and hopefully it will encourage more people to buy the book."
Colleagues and staff are now encouraged to vote for Afterthoughts Of A Worm Hunter which is going head-to-head against other strangely-named books such as The Changing World of Inflammatory Bowel Disease and Collectible Spoons of the 3rd Reich.
To vote for Professor Crompton's book please see: www.thebookseller.com
All proceeds from sales of the book, priced £12.99, go towards the GCID Scholarships Fund, a fund designed to support students from the 25 poorest countries in the world in their studies at the University of Glasgow.
The complete 2009 The Diagram Prize shortlist is as follows:
Afterthoughts Of A Worm Hunter by David Crompton

The Changing World of Inflammatory Bowel Disease by Ellen Scherl and Marla Dubinsky
Collectible Spoons of the 3rd Reich by James A Yannes
Crocheting Adventures with Hyperbolic Planes by Daina Taimina
Governing Lethal Behavior in Autonomous Robots by Ronald C Arkin
What Kind of Bean is this Chihuahua? by Tara Jansen-Meyer
---
If you would like to order your own copy of Afterthoughts Of A Worm Hunter please contact Lauren Currie, GCID Administrator, on l.currie@enterprise.gla.ac.uk

For more media information please contact Eleanor Cowie, Media Relations Officer on 0141 330 3683 or e.cowie@admin.gla.ac.uk
First published: 4 March 2010