University appoints female Regius Professor
University appoints female Regius Professor
Issued: Mon, 08 Feb 2010 08:30:00 GMT
The University of Glasgow has appointed Professor Anna Dominiczak OBE as Regius Chair of Medicine – the first woman in the University's history to hold this Regius Professorship.
Prof Dominiczak, Head of Cardiovascular and Medical Sciences and Director of the British Heart Foundation Glasgow Cardiovascular Research Centre (BHF GCRC) at the University of Glasgow, takes over the position from Professor John Reid and is following in the footsteps of names such as Joseph Black, Sir William Tennant Gairdner, and Sir John McNee.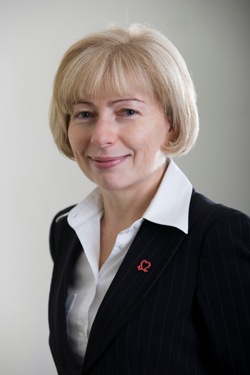 The Chair is one of 13 Regius Professorships at Glasgow – positions created by the monarchy at the UK's ancient universities – and was instituted in 1637.
After lapsing in 1646, the Chair was revived in 1712 and endowed the following year by Queen Anne. The title was changed to Medicine and Therapeutics in 1989 when it was merged with the Regius Chair in Materia Medica, established in 1831 by King William IV.
A Royal Warrant approving the appointment of Prof Dominiczak was signed by the Queen and Scotland's First Minister Alex Salmond.
The appointment recognises Prof Dominiczak's leadership in academic medicine in Scotland, the UK and the world.
Professor Dominiczak said: "I am honoured to have been appointed to this position which has been held by highly-esteemed individuals and has such a distinguished heritage."
Glasgow has the highest number of Regius Professors in the British Isles; the other universities in the UK which have Regius Chairs are Aberdeen, Cambridge, Edinburgh, Oxford and St Andrews, as well as Dublin in the Republic of Ireland.

---
For more information contact Stuart Forsyth in the University of Glasgow Media Relations Office on 0141 330 4831 or email s.forsyth@admin.gla.ac.uk
For more information on the Chair and a list of previous holders, click here.