Doctor of Science Honorary Degrees
The University of Glasgow is to award Doctor of Science Honorary Degrees to Dame Wendy Hall, Sir Kenneth Collins, Dr David Hirsh and Professor Ian McDougal this summer.
Professor Ian McDougal, formerly of the Australian National University is a world-leader in the science of geochronology (the age-dating of rocks). His pioneering research has led to a greater understanding of the interaction of the Earth's surface and deeper processes (tectonics).

Glasgow graduate and former Chief Executive of the Scottish Environmental Protection Agency, Sir Kenneth Collins received a knighthood in 2003 for his services to environmental protection. He has strong links with the University through ongoing chairmanship of the Advisory Committee of the Scottish Alliance for Geosciences, Environment and Society.

Executive Vice President for Research at Columbia University, Dr David Hirsh has played a pivotal role in developing academic relationships between Columbia and the University of Glasgow. His on-going research into the molecular genetics of development, nucleic acid structure and function and the molecular basis of the inflammatory response is world-leading.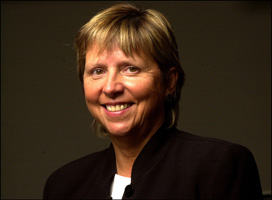 Dame Wendy Hall of the University of Southampton is the former Head of the School of Electronics and Computer Science. She is a founding member, along with Professor Sir Tim Berners-Lee of the Web Science Research Initiative. The impact of her research work has been felt in many areas including digital libraries, the development of the Semantic web and the emerging discipline of Web Science.

Clerk of Senate & Vice Principal of the University of Glasgow, Graham Caie said: "The University is delighted to recognise and honour the contribution these distinguished academics have made to their areas of research and expertise."
Sir Kenneth Collins, Dr David Hirsh and Professor Ian McDougal will receive their Doctor of Science honorary degrees at the graduation ceremony on 17 June while Dame Wendy Hall will receive her award 2 July in the Bute Hall at the University of Glasgow.

Further information:
Martin Shannon, Media Relations Officer
University of Glasgow Tel: 0141 330 8593
---
First published: 20 May 2009