University appoints new Vice-Principal
University appoints new Vice-Principal
Issued: Fri, 18 Dec 2009 15:26:00 GMT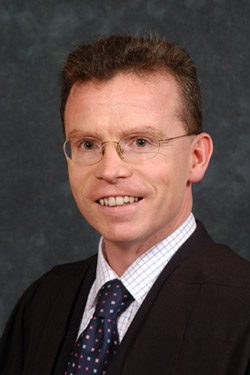 The University of Glasgow has appointed Professor Frank Coton to the post of Vice-Principal for Learning and Teaching.
Currently Dean of the Faculty of Engineering, he will take up his post on January 1.

Welcoming the announcement, University Principal Professor Anton Muscatelli said: "I am delighted that Professor Coton will be taking on this vital role.

"He has been an excellent dean of the Engineering Faculty and we believe he will be a first class appointment to this post.

"Learning and teaching is of vital importance to this university and it is an area where we have made great advances in recent years. Our national student survey results, which placed us second only to Cambridge in the Russell Group, show that our student experience is already of a very high standard.

"I'm sure Frank's appointment will help us build on that success."

Professor Coton is professor of low speed aerodynamics.

He said: "While we are a research-intensive university, learning and teaching is still at the heart of everything we do.

"I am looking forward to the challenge and playing my part in helping the students of today and tomorrow get the most from this great university."

Professor Coton succeeds Professor Andrea Nolan, who was appointed Deputy Principal in October this year.




---