Rwanda Scotland Alliance launched at Glasgow
Published: 4 December 2009
Principal Muscatelli warmly welcomes Rwanda's UK ambassador to the university
Scotland's special relationship with Rwanda will be cemented tonight when the Rwanda Scotland Alliance (RwSA) is officially launched at the University of Glasgow.
The alliance - similar to the Scotland Malawi Partnership - has been formed to bring together the wide network of Scottish educational institutes, individuals, NGO's, churches, businesses and cultural and civil organisations which have an interest in seeing the East African country flourish.
Principal Professor Anton Muscatelli will chair tonight's public lecture at which High Commissioner Claver Gatete, the Rwandan Ambassador to the UK, will share his hopes and vision for the Alliance.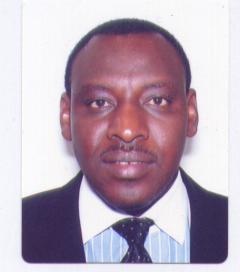 The launch of RwSA comes just 10 days after Rwanda was accepted into the Commonwealth and has been organised by the university's Glasgow Centre for International Development (GCID).
Principal Muscatelli welcomed the High Commissioner to Glasgow saying: "Tonight we are able to celebrate Glasgow's links with Rwanda. On behalf of Glasgow, and more widely Universities Scotland, we are delighted that we can play our part in sustaining and enriching our links with this African country."
Professor John Briggs, Director of GCID, added that he hoped relations between Rwanda and Scotland would become even stronger over the next few years.
Callum Henderson, Chair of RwSA, continued explaining that the partnership would have a broad remit to support and promote activities between Rwanda and Scotland in education, development and business.
Mr Henderson said: "The RwSA has been set up to facilitate partnerships in Rwanda and in Scotland. Over the past few years, there have been an increasing number of collaborative activities between schools, NGOs, businesses, colleges and universities in Rwanda and Scotland, and the establishment of the RwSA gives us the opportunity to co-ordinate and develop a larger number of partnership activities between the two countries.
"The progress Rwanda has made since it secured peace and stability and embarked on a process of reconciliation and development after the 1994 genocide has been remarkable. Corruption has been effectively stamped out, infrastructure has been renewed and expanded, the education system has rapidly expanded and wherever you go in Rwanda people talk with animated vigour about the future of the country.
"However, for a country which was already very poor before the 1994 atrocity there are still huge challenges. Despite the percentage of poor falling from 70% to 50% since the genocide United Nations estimates that the total number of people living in absolute poverty has actually increased."
GCID brings together the university's expertise to help develop and strengthen many low-income countries in the Global South and especially in Sub-Saharan Africa. The Centre is built around four key research themes: health, environmental management and infrastructure; education, lifelong learning & global citizenship and economic development.
Event details:
The lecture will take place on Monday 7 December at 5.15 pm at the University of Glasgow, in the East Quadrangle Lecture Theatre, Main Building.
The lecture is hosted by the Glasgow Centre for International Development and a drinks reception will follow.
This event is free and open to the public, but for catering purposes it would be helpful if you could confirm attendance with Mikal Mast on m.mast@admin.gla.ac.uk
For more information on GCID please see http://www.gla.ac.uk/gcid/
For more media information please contact, Eleanor Cowie, Media Relations Officer, on 0141 330 3683 or e.cowie@admin.gla.ac.uk
---
First published: 4 December 2009