Professor returns from US to celebrate geography centenary
Twenty-nine years after graduating from Glasgow with a degree in geography, Professor Stuart Aitken returns to his alma mater to deliver a lecture as part of the centenary celebrations of the Department of Geographical and Earth Sciences.
Prof Aitken, who is now Chair of the Department of Geography at San Diego State University in California, left Scotland for the United States to study for an MA at Miami University, Ohio then a PhD at the University of Western Ontario, where he met his wife of 23-years, Peggy.
On Friday 21 August, Prof Aitken will deliver a talk about his research into family geography, specifically considering the role of fatherhood in the 21st century in a talk entitled: 'Fa(r)ther along the road'.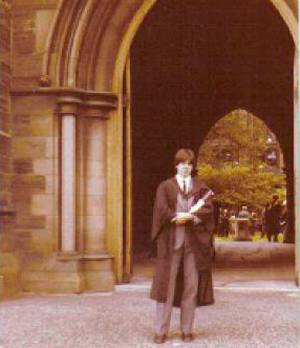 Prof Aitken, who is a father of two, said: "My work over the years has looked at the geography of families, particularly the way children fit into the environment and political structures of their families and society.
"My latest book considers fatherhood and the role of fathers in modern families and how that has changed over the generations. The book contains the stories of fathers from lots of different cultures and backgrounds and how they see their role."
The book, 'The Awkward Spaces of Fathering' (published by Ashgate) is based on 10 years of ethnographic research with fathers.
"It's basically a celebration of fatherhood because often, in the media, fathers are portrayed as a bit stupid – like Homer Simpson.

"There is certainly no general rule of how to be a good father and the idea of the nuclear family doesn't exist anymore, if it ever did. In the past, there was no model for being a father, but our society today bombards individuals with the idea that they must do everything perfectly, including parenting.
"What I found was that there are lots of differing practices when it comes to fathering and that there is no one right way to do things. Also, despite talk of a convergence of parenting roles with fathers becoming more like mothers, dad's retain their own specific roles. Ultimately, what is clear is that all you can do is love your children and do your best for them."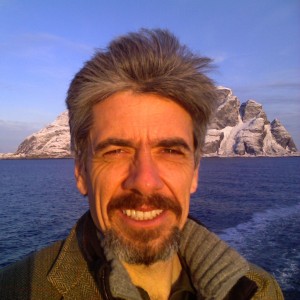 Prof Aitken, who now holds dual US-British citizenship, returns to Scotland once or twice a year; a recently-concluded post at the National Child Research Centre in Trondheim, Norway having provided a good reason to stop by.
He said: "I love coming back to Glasgow. The geography department at Glasgow gave me a great start and I see the University here as my alma mater. The support I received here was fantastic and I'm hugely honoured to have been asked to give this talk.
"Back in 1980 when I graduated I had no aspirations to become an academic but then my old professor Alistair Cruickshank suggested I go to America to do a masters degree. I had no idea I'd never leave."
Prof Aitken's lecture will be given on Academic Alumni Day on Friday 21 August in front of an invited audience of academic staff and graduate students, past and present.
The centenary celebrations in the Department of Geography and Earth Sciences will be celebrated with an academic conference on Friday 21 August, followed by an alumni day attended by 200 graduates, including three who graduated in 1950.
Also speaking at the conference is former student Professor Jim Rose, now at Royal Holloway, University of London, who will talk about Glasgow's role in shaping Quaternary science.
Guests attending the alumni day will be given the chance to have a look round their old stamping ground, as well as a chance to take a peek at their undergraduate dissertation before listening to a specially-commissioned work composed by Drew Mulholland in the University Chapel.
For more information visit www.ges.gla.ac.uk:443/centenary/
---
For more information contact Stuart Forsyth in the University of Glasgow Media Relations Office on 0141 330 4831 or email s.forsyth@admin.gla.ac.uk
First published: 19 August 2009