Distilling the truth
Published: 19 December 2007
A new search has been launched to find Scotland's oldest whisky distillery
A new search has been launched to find Scotland's oldest whisky distillery.
A number of distillers have claimed the title of the Oldest Distillery in Scotland over the years but now researchers at the University of Glasgow's Scottish Brewing Archive have been putting these claims to the test and have discovered a surprising new contender.
Scottish Brewing Archivist Iain Russell said: "While researching the early history of the alcoholic drinks trade in Scotland we were intrigued by the number of claimants to the 'Oldest Distillery' title. As we have an unrivalled collection of resources for the study of the industry, we decided to test the historical validity of these claims."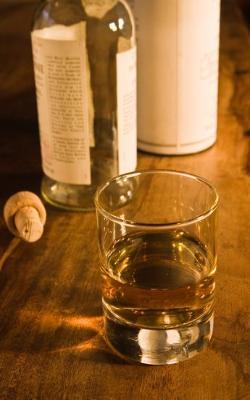 Amongst the distilleries being called to prove the authenticity of their claims are Glenturret and Bowmore.
Iain Russell continued: "Glenturret and Bowmore both claim to be the oldest whisky distillery in Scotland, Glenturret claiming to be founded in 1775 and Bowmore in 1779. However, Excise records suggest that Bowmore was not founded until 1816 and Glenturret followed almost two years later, long after distilleries such as Ardbeg, Oban and Blair Athol.
"While Strathisla appears to have the strongest case out of the current claimants, we have discovered a strong contender in another distillery that was unaware of how far back its history goes. A report in the Aberdeen Journal from 1785 refers to the sale of spirits at the Meldrum Distillery which we believe is almost certainly the former name of the Glen Garrioch Distillery. The owners previously believed the distillery was not founded until 1797.
"It is still too early to say for sure that we have found Scotland's earliest distillery as whisky companies themselves may have more evidence to prove their antiquity. However, the challenge to establish the facts once and for all has been made to the distillers. To be crowned the oldest distillery in Scotland is a rich reward indeed."
Campbell Evans, Director of Government & Consumer Affairs at the Scotch Whisky Association, commented: "Scotch Whisky distilleries lie at the heart of communities across Scotland. Investigating the establishment of distilleries is not just to delve into the colourful history of Scotch, but into the economic development of Scotland as a whole."
The Scottish Brewing Archive are calling for anyone with verifiable historical evidence to back up the claims of other whisky distilleries to the title of 'Scotland's Oldest Distillery' to contact Iain Russell at SBA@archives.gla.ac.uk or phone 0141 330 6079
---
Notes for editors
For more information please contact Kate Richardson in the University of Glasgow's Media Relations Office on 0141 330 3683 or email K.Richardson@admin.gla.ac.uk
The Scottish Brewing Archive (SBA) was established in 1982 to collect and preserve the records of the brewing industry in Scotland. With the help of Scotland's brewery companies several thousand volumes of records and books have been deposited, as well as a large collection of advertisements, ephemera and machinery. More information on the SBA can be found at http://www.archives.gla.ac.uk/sba/default.html
First published: 19 December 2007