Glasgow pays tribute to its most illustrious scientist
Issued: Wed, 12 Dec 2007 12:03:00 GMT
The University of Glasgow is to mark the centenary of the death of its most illustrious scientist at a wreath-laying ceremony in Westminster Abbey on Monday 17 December.
University Principal, Sir Muir Russell and representatives from the University of Glasgow, including the current Kelvin Professor of Physics, David Saxon, will attend the short ceremony at the tomb of world-renowned scientist Lord Kelvin at 12 noon on 17 December.
Principal Sir Muir Russell said: "We want to acknowledge anew the contribution Lord Kelvin made to the field of human knowledge and to its practical application. The scale and scope of Lord Kelvin's achievements and their lasting legacy bear full testament to an outstanding scientist, ingenious inventor and successful business man.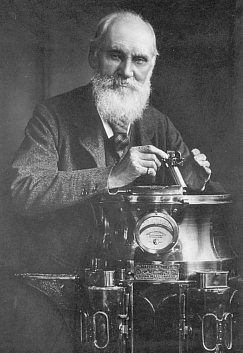 "We would also like to pay tribute to Lord Kelvin's long and distinguished service to the University of Glasgow, and for the ways in which he enhanced and continues to enhance our fame and reputation. He was a student, an inspirational teacher, indefatigable researcher, and Professor of Natural Philosophy for 53 years, becoming our Chancellor in 1904. His commitment to Glasgow was immense and we owe him a great debt of gratitude.
"Through this act of remembrance and celebration, we mark once more our appreciation for all that he did for, and continues to mean to, our University.

William Thomson (1824-1907), 1st Baron Kelvin, was one of the most famous scientists of his age. He was Professor of Natural Philosophy at the University from 1846 to 1899; Dean of Faculties from 1901 to 1903 and served as Chancellor from 1904 to 1907. He stood for Rector, unsuccessfully, in 1899.
Born in Belfast, Thomson moved to Glasgow in 1832 when his father became Professor of Mathematics. He and his elder brother James (subsequently Professor of Civil and Mechanical Engineering) matriculated at the University in 1834. He went on to study at Peterhouse, Cambridge, and abroad before becoming Professor of Natural Philosophy at the University at the age of twenty-two.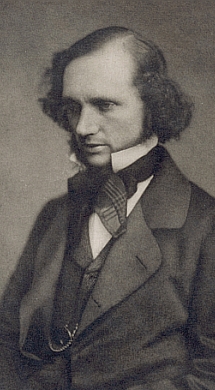 During his 53 years as a professor, Thomson attracted some 7,000 students from all over the world, and established an advanced class in mathematical physics and a laboratory in which they could undertake experimental work. The laboratory students worked mainly on problems derived from Kelvin's own scientific and engineering research in electricity, establishing a "school of electrical engineering".
Thomson was as famous for his inventions as for his academic work. He published more than 600 scientific papers during his lifetime and earned international acclaim for proposing an absolute scale of temperature now known as the Kelvin Scale and for his pioneering research in the fields of mechanical energy and heat. He was equally well-known for his work on planning the Trans-Atlantic telegraph cable and his invention of the Kelvin Compass and sounding machine.
Knighted in 1866, Thomson became the first scientist to be elevated to the peerage when he was created Baron Kelvin of Largs in 1892. He is buried in Westminster Abbey.
Further information on Lord Kelvin:
http://www.hunterian.gla.ac.uk/collections/museum/scientific/index.shtml
http://www.physics.gla.ac.uk/Physics3/Kelvin_online/
http://www.universitystory.gla.ac.uk/biography/?id=WH0025&type=P

* Please note: Representatives from the University will also attend the unveiling of the new commemorative stone at a wreath-laying ceremony, organised by the Royal Philosophical Society of Glasgow, at the Thomson family tomb in the Glasgow Necropolis at 12 noon on Monday 17 December.
---