University residences given Green Tourism Award
Four student residences at the University of Glasgow have been awarded the Green Tourism Business Scheme Bronze Award. The successful residences are Cairncross House, Murano Street Student Village, Queen Margaret Residences and Wolfson Hall.
The Green Tourism Business Scheme (GTBS) is widely recognised as the most successful environmental accreditation body of tourism-related businesses in Europe and to gain the coveted GTBS 'leaf' branding, the residences were graded against more than 120 measures of best practice, covering everything from efficient lighting and heating, to nature conservation, use of produce, renewable energy and community support and involvement.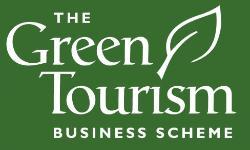 Ishbel Duncan, Director of the Conference & Visitor Services Office, who spearheaded the GTBS project for the University, said "I am delighted that we have received this award for the Residences. We have been fortunate enough to receive invaluable support from Scottish Enterprise Glasgow, the Carbon Trust and many University of Glasgow colleagues and we are now working towards the next level".
For more information on booking accommodation at any of the Residences listed above, please visit our website www.csvo.co.uk
---
First published: 17 August 2007