'What's Going On' at 50: Marvin Gaye, Music & Politics
Date: Thursday 4 November
Time: 19:00-20:00
Venue: Online
More Info: Marvin Gaye's album 'What's Going On', released in 1971, has been lauded as an aesthetic landmark in black music and for its ground-breaking social and ecological politics. Led by DJ and broadcaster Trevor Nelson, four expert panelists – musicians Emeli Sandé and Corinne Bailey Rae, and the writers Nelson George and Stuart Cosgrove – will discuss their own experiences of 'What's Going On' and asses its influence and ongoing significance at a crucial moment for climate and racial justice, as Glasgow prepares to host the United Nations' COP26 conference.
Part of The Dear Green Bothy, a cultural programme at the University of Glasgow's College of Arts hosting creative and critical responses to climate emergency.
COP26 Fringe
Date: 31 October - 4 November
Time: Various
Venue: online
More Info: Throughout COP26 the Student's Representative Council will be teaming up with a number of Clubs & Societies to organise a fringe festival of student-led events and activities.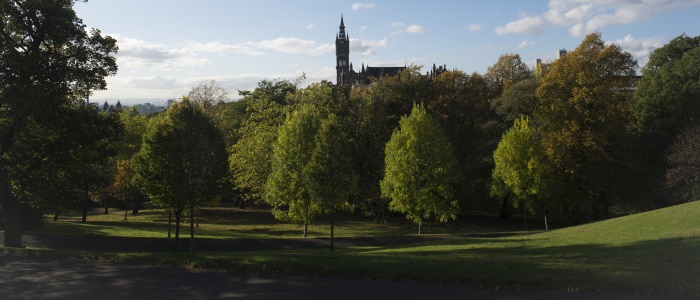 Sustainability at UofG - COP26
Date: Now to November 2021
Time: Various
Venue: Online & In person
More Info: Marking Glasgow's hosting of the 26th United Nations Climate Change Conference – COP26 – in November 2021, a programme of events are taking place at UofG.
The programme of FREE events being run around COP26 at UofG include exhibtions, walks, lectures and music concerts.
You can see the full list of COP events on the Sustaniability at Glasgow webpages.
Walk Create Gallery Online Launch
Date: Wed 10 November
Time: 19:00-20:00
Venue: online
More Info: At this event you will be able to hear from the project team, guest speakers and see the work of those who submitted artwork to the #WalkCreate Gallery as part of the Walking Publics/Walking Arts research project.
"Walking Publics/Walking Arts: walking, wellbeing and community during COVID-19" is a collaborative research project between University of Glasgow, University of East London, University of Liverpool, and University College Cork, Ireland. An AHRC funded COVID rapid response project, it seeks to explore the relationship between creativity and walking for everyone, artists and non-artists included.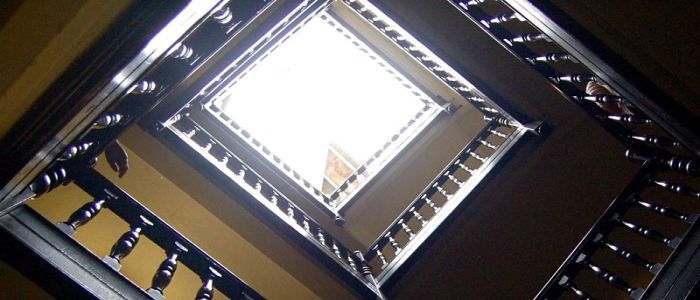 Built Environment and Net Zero
Date: Tuesday 11 November
Time: 09:00 - 16.30
Venue: Online
More Info: The Centre for Sustainable Solutions is hosting a virtual conference on the Built Environment and Net Zero. The Conference will be an opportunity to learn from and showcase work going on within the University associated with net zero and the built environment, by our staff and student colleagues, and as part of many collaborations and relationships with partners outwith the University. Students are invited to submit a poster on their research related to any of the Conference themes. Deadline midnight GMT 1 November.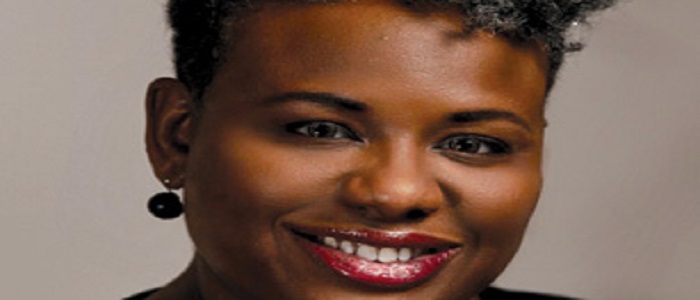 Black History Month: Minding the Gap: Understanding & Closing the Attainment Gap in HE
Date: Wednesday 06 October 2021
Time: 15:30 - 17:00
Venue: Eventbrite Seminar
Category: Black History Month
Info: Dr Lisa Greenhill, Senior Director for Institutional Research and Diversity, American Association of Veterinary Medical Colleges (AAVMC) will discuss her wealth of knowledge and experience working with underrepresented and marginalised communities in their quest to attain admission to higher education institutes. The talk is open to all University students and staff.
The seminar is part of UofG's programme of events for Black History Month.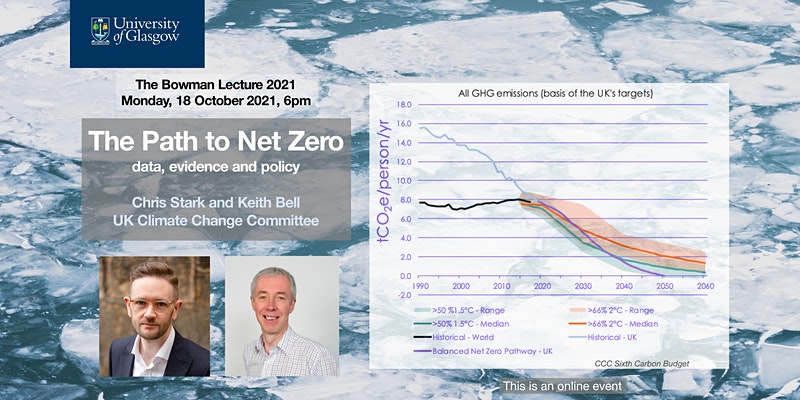 The Bowman Lecture 2021 - The Path to Net Zero
Date: Monday 18 October 2021
Time: 18:00 (GMT)
Venue: In-person/Online
More Info: The School of Mathematics and Statistics at UofG invites you to The Bowman Lecture 2021 - The Path to Net Zero: data, evidence and policy.
Climate change is one of the world's most pressing issues. In the UK, the Committee for Climate Change (CCC) is a high profile body which was established by Government to provide independent advice on how to reach 'net zero'.
In this public lecture, two members of the CCC - Chris Stark & Keith Bell - will review what needs to be done and progress so far in achieving this. High quality data and clear quantitative thinking lie at the heart of the issues.
Times Higher Education Leadership & Management Summit
Date: Monday 25 - Wednesday 27 October, 2021
Venue: Online
More Info: As Times Higher Education University of the Year, UofG is delighted to host the Times Higher Education Leadership & Management Summit this October. The online event will include the exclusive live reveal of the THE World Reputation Rankings 2021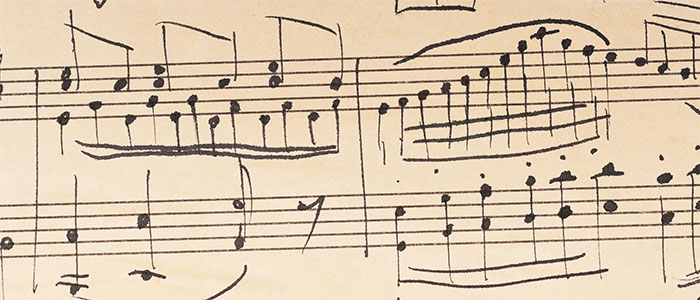 Music in the University Concert Series 2021-2022
Date: Now - Wednesday 30 March 2022
Time: 13:10 - 14:00 BST
Venue: UofG Concert Hall
Info: Our UofG Music in the University concerts will be back again in 2021-22 whether we'll be recording, streaming or hopefully inviting you back in person as part of a socially-distanced audience. We have performers booked in ready to go, so please check back on the below link for details in due course. We look forward to sharing live music with you once again in the autumn!
Whistler: Art and Legacy Exhibition
Date: Now until 31 October 2021
Venue: Hunterian Art Gallery
More Info: Whistler: Art and Legacy is now open at the Hunterian Art Gallery. Featuring major works alongside a selection of rarely seen material and investigates other aspects of Whistler's life and art.