UofG Black History Month 2021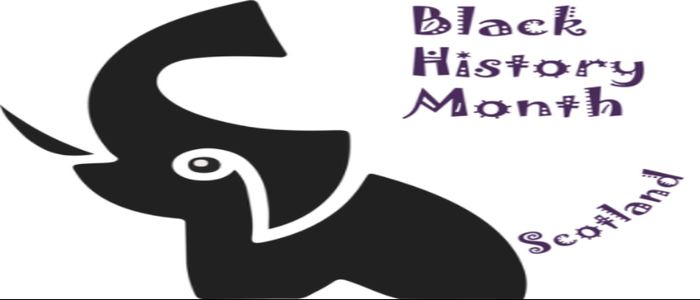 October sees the start of Black History Month, and a wide range of exciting events have been organised by colleagues and students across the UofG.
The origins of Black History Month are rooted in the solidarity of the anti-racist movement, offering a space in which we can celebrate the contributions of Black and Minority Ethnic people to Scotland. It is also a space in which to acknowledge and address historic and current racism.
As part of our commitment to understand and build on our legacy as a world-changing, socially-just and an anti-racist institution, we will continue to move forward the work we started in 2016 with the commissioning of the Slavery, Abolition and the University of Glasgow report, to examine the historical links with slavery; which was followed by our latest report and action plan Understanding Racism, Transforming University Cultures.
We have a variety of events for our student and colleague community, and we share some highlights below:
The University of Glasgow's annual James McCune Smith lecture will be given by Prof Olivette Otele, University of Bristol, at 7pm, 14 October 2021. Prof Otele's areas of research are colonial and post-colonial history, memory, politics, women and the histories of people of African descent. To register for the free event, click here.
We are hosting a World Changing Glasgow: Conversations event on our programme of reparative justice, which led us to be named THE University of Year in 2020. This conversation will be led by Principal Prof Sir Anton Muscatelli and include Prof Sir Geoff Palmer, Prof Simon Anderson and Dr Christine Whyte on 25 October at 5.30pm.
Four international guests discuss the Sensation of Blackness, led by UofG's artist in residence and poet Tawona Sitholé.
The Scottish Graduate Schools of Social Science and Arts & Humanities are hosting 'Lunchtime talks with the National Graduate Schools', for researcher communities and beyond, celebrating the history, achievements and contributions of Black and minority ethnic people across and beyond Scotland.
Session on Cross Cultural Communication and taking an Anti-Racist approach are being delivered by Radiant and Brighter.
Prof Andy Smith will be discussing Black Sporting Histories, co-hosted with CRER with Andy Mitchell, Dr Anima Adjepong and Dr Nicola Hay.
Two book launches, Dr Gameli Tordzro's book Aya The Resilient, Ancestral Code and Speaking Beyond, and Alex Renton's Blood Legacy.
A list of all current Black History Month events at the University of Glasgow can be found on the Events pages.There is also a Scotland-wide programme of events for Black History Month.
Please consider attending and sharing the events with your networks, as we continue to support and deliver a place of learning that is committed to racial equality for all.
Yours sincerely
Anton Muscatelli
Principal Vice Principal
and
Bonnie Dean
Corporate Engagement and Innovation / Race Equality Champion
---
First published: 7 October 2021