Walk This Way – Survey Final Call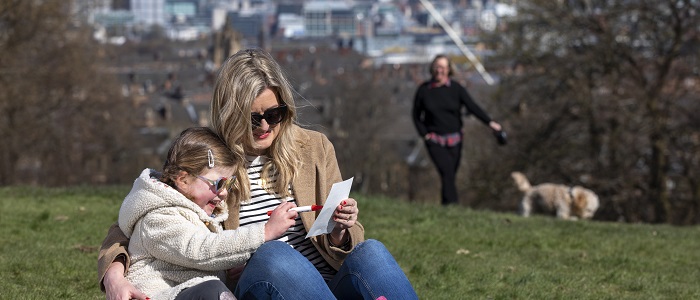 By Eleanor Capaldi, Student and Project Assistant
Going out for a walk, by wheel or by foot, has been one of the mainstays of the past year.
When we had little else to do, and small circles to stick within, going for a walk could become the highlight of the day.
Part respite, part necessity, it was one of the few things to get us moving when so much else stood still, and a project at the University would like to hear more about your experiences.
Walking Publics / Walking Arts is a research project which wants to find out all about your walks during the pandemic. It's not just that alone however, the project is also interested in any creativity you may have encountered along the way!
For those of us who aren't artists by trade this might mean the creativity you stumbled upon during a walk – maybe it was chalk signs, painted stones, pop up sculptures or window displays.
For artists, perhaps walking changed your practice, how you think about or carry out your work.
You can head to the project website to fill out the survey, and to also read more from the project team, sharing their experiences of walking and creativity throughout the pandemic too.
The survey closes Friday 21st May, and you can fill it out online now.
---
For more information about the project visit, https://walkcreate.org or please email walkcreate@glasgow.ac.uk
National Walking Month
You may not realise it, but May is National Walking Month and now the evenings are lighter for longer, this makes it the perfect time to get outside, and get walking. Learn more about the walking month and how to get involved by visiting the Living Streets website.
First published: 20 May 2021