Latest Scottish Government Covid-19 Guidance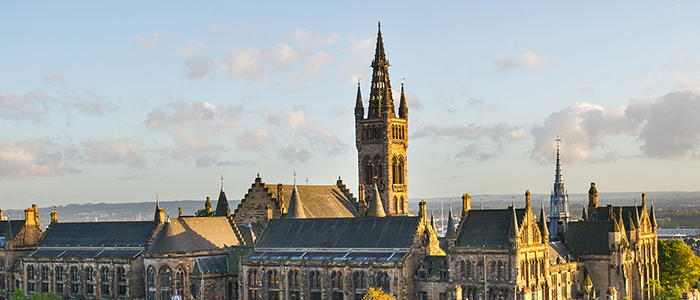 What does the publication of the Scottish Government timetable mean for us?
On 16 March, the Scottish Government announced an indicative timetable for easing of COVID-19 restrictions across Scotland over the coming weeks and months.
This included some updates for higher education, meaning we can plan with more certainty for on-campus activities restarting in the future.
It is important to note that changes to the Protection Levels rely on transmission rates continuing to fall. This is likely to be a rapidly changing situation. We will continue to monitor the situation closely and will update colleagues and students as guidance is received.
Full details of the announcement can be found on the Scottish Government webpages
Student Travel
The current guidance remains that students (undergraduate and postgraduate taught) should only travel to campus if required by your course, or for wellbeing reasons.
We know that some students may have been hoping to travel home over the Easter holiday period. However, the Scottish Government guidance outlines that students should only travel to or from their term-time accommodation over the Easter holiday period if they have a reasonable excuse to do so. Students who travel without a reasonable excuse will be committing an offence. Anyone staying in term-time accommodation is free to move home for the end of the semester, provided they follow the relevant travel safety guidance. If you stay in University residences, you should contact Accommodation Services to confirm the arrangements and check out.
From 5 April, we will move into Phase 2 of the student travel guidance. Numbers on-campus will continue to be tightly controlled, with return only possible where attendance is time-sensitive to a course or assessment and cannot be done remotely or further postponed.
From 17 May, the Scottish Government hopes to move to Phase 3 of the student travel guidance, which allows for more on-campus learning activity to take place. We will update you about this as soon as possible.
Please see the guidance on returning to university for full details.
Anyone who is travelling to or from campus should book a COVID test and should read the guidance on the University website.
Activities on Campus
Provided the public health data is supportive, we can expect to move to Protection Level 3 from 26 April, from which point we would see a relaxation of some economic and social restrictions.
For the University, this will mean that we are able to resume some activities on our campuses. These potentially include:
Increase on-campus research to include some non-essential research;
undertake small-group teaching and learning activities;
expand services in the Library, with restricted numbers and physical distancing in place;
open more study spaces on-campus, including the James McCune Smith Learning Hub;
restart sport and recreational activity at our UofG Sport facilities.
re-open selected retail and food outlets;
re-open the Hunterian Museum and Art Gallery;
re-open the University Chapel.
All activities will be subject to strict limits on numbers and include enhanced safety precautions such as physical distancing, face coverings and hygiene measures.
Travel restrictions will also be lifted to allow travel to other parts of mainland Scotland, meaning some business travel can resume; however, student travel to campus will still be subject to restrictions.
Looking further ahead
We appreciate that many questions remain regarding our future plans for teaching and learning. While we cannot be definitive at this point, we hope to be able to increase in-person learning over the coming months. It is likely that we will continue to offer a blended approach and deliver a mix of online and in-person teaching from September. Further information will be shared at the earliest opportunity.
We will continue to prioritise the health, safety and wellbeing of our community, making sure that our campuses remain COVID-secure. Our aim is to ensure a safe return to campus for all, as and when government regulations allow this.
---
First published: 18 March 2021