UofG Students First in UK to Help Syrian Education Project Take Flight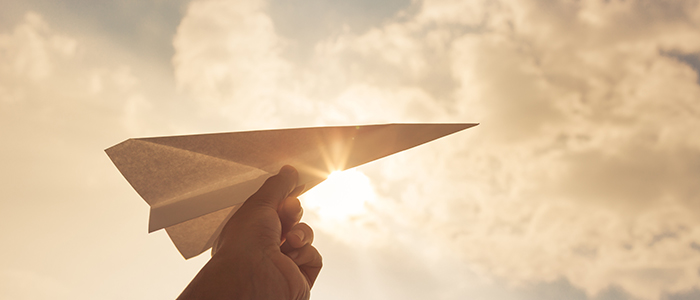 Students at the University of Glasgow are giving up their time to help tutor conflict-affected youth and adults in Syria.
This is part of a new partnership established between GU Volunteering and a charity based out of Jordan named Paper Airplanes.
As the first university in Scotland and the UK to link with this inspiring non-profit project, Glasgow students will be among the standard-setting first, helping to provide inter-cultural communication and education to those who need it most.
Paper Airplanes equip students with language and skills knowledge and support their personal growth journeys. With human connection as the foundation of theirlearning community, students and tutors bond and benefit from cross-cultural exchange.
GU Volunteering are looking for students whose spoken and written English is robust to take part in the program. Training will be provided December 2020, and a regular time commitment will be required from January-May 2021.
Yasmeen, Director of Volunteer Recruitment, Paper Airplanes said "we are excited to be working with GU Volunteering, to have students join our volunteering programs. We know this will be a valuable and enriching opportunity for prospective volunteers as well as our own students."
Liam Brady, President of Glasgow University Students' Representative Council said: "This is a fantastic opportunity for UofG students to make a positive impact across the world! It's really exciting to see the SRC and GU Volunteering create this partnership with Paper Airplanes at this time."
University of Glasgow students can register on the GU Volunteering database
---
First published: 19 November 2020