GU Orbit Wins a Satellite Competition to the Moon
By Nektarios Chari, President of GU Orbit
On the 8 August 2020, GU Orbit, the nano-satellite society in our University won the first place in the UKSEDS Competition on Lunar-Mission-Satellite Design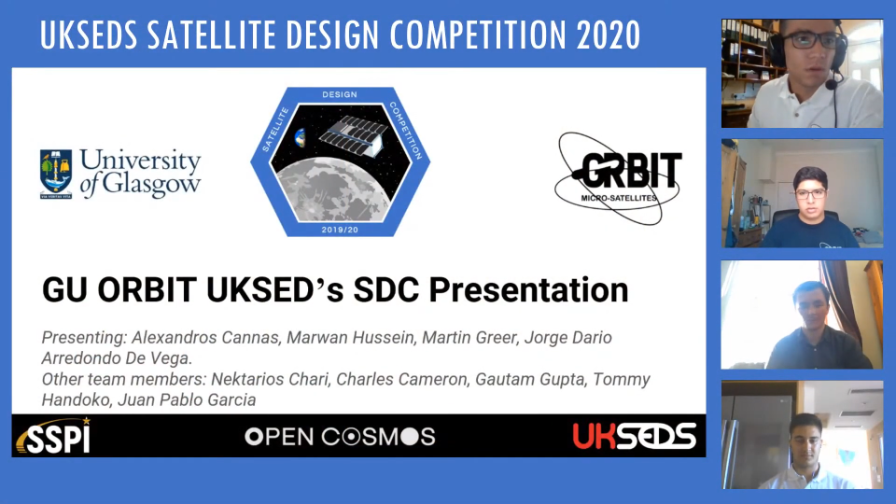 Who is GU Orbit?
GU Orbit is the nano-satellite team in our University made up of 30+ space passionate students from a variety of different backgrounds. The Society is working on designing, manufacturing and launching a CubeSat mission. Its main goal is to provide a gateway for students to get invaluable hands-on experience in developing space systems and participating in various space projects/competitions that boost the learning experience.
The society's main mission is ASTRAEUS-01 which is a 3U cubesat on a Low Earth Orbit Mission. Details can be found on our website: http://www.guorbit.co.uk/
Over the course of nine months, GU Orbit participated in the UKSEDS (UK Students for the Exploration and Development of Space) Competition on the Design of a Satellite for a Lunar Mission.
The Competition
The Satellite Design Competition invited students to design a nanosatellite payload system and prepare the analogous mission plan to acquire as much information from an analogue lunar nanosatellite mission. Students were asked to create a payload concept, trade-off performance parameters and pass through a rigorous review process with panels of experts within the space industry.
The competition was organised in four stages and followed the process of an engineering project with the submission of a PDR (Preliminary Design Review) followed by a CDR (Critical Design Review) and the Final Report. On the competition day, GU Orbit was asked to Present the Satellite proposal and the work of 9 months.
"This was a very fulfilling, 9 month-long project that gave everyone involved an experience of how engineering design is approached in the space industry. I very much enjoyed it as it posed many unique technical problems which we had to solve with new innovative ideas and I think it is important for students such as myself, my team and that of our respectful opponents, to engage in these extra-curricular activities to better ourselves in preparation for future work. Having said that, I am very proud that we achieved first place!" says the GU Orbit Systems Engineer and Leader of the UKSEDS Competition Project, Alex Cannas.
"Being the only undergraduate-student-led team in the competition while competing with the respectful teams from the University of Cranfield and the Open University makes our win even more important. This win is an accurate reflection of the capabilities of hard-working and passionate students!" says the GU Orbit president Nektarios Chari.
The teams were assessed on the CDR, the Final Report and the Presentation with results being as follows:
Competition Results
Best CDR report: GU ORBIT (University of Glasgow)
Best Final Report: GU ORBIT (University of Glasgow)
Best Presentation: Selene (University of Cranfield)
Best overall: GU ORBIT
The GU Orbit Proposed Satellite
The GU Orbit Satellite was a 3U (10x10x30cm) CubeSat design solution that will be used in a 3-month lunar mission, to collect data from historic lunar landmarks. The data will consist of pictures, taken from a camera payload and the mission is optimised to maximise landmark revisit times, to provide redundancy on the data acquired, which will be sent back to a ground station via a Lunar relay satellite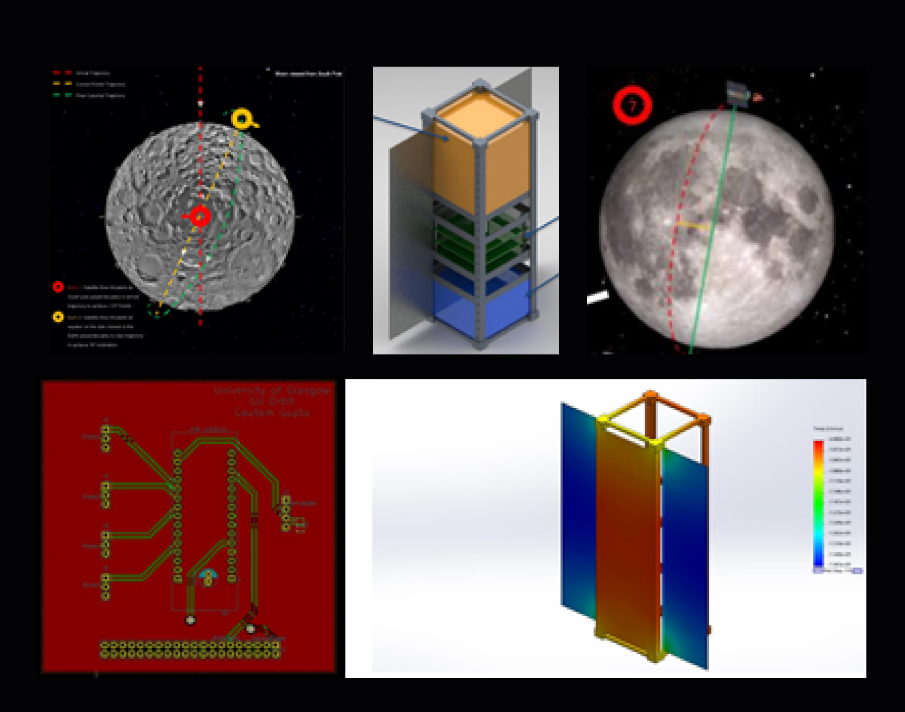 More details on the UKSEDS Lunar completion and a podcast of the competition day:
https://ukseds.org/aurora/?p=home&event_id=51
Follow us on social media for further information and updates of our mission. Interested in joining our Team? Feel free to contact us on:
Facebook: https://www.facebook.com/GUOrbit
Instagram: https://www.instagram.com/gu.orbit/
LinkedIn: https://www.linkedin.com/company/gu-orbit/
Twitter: https://twitter.com/guorbit?lang=en
---
First published: 11 September 2020