Rent Guarantor Scheme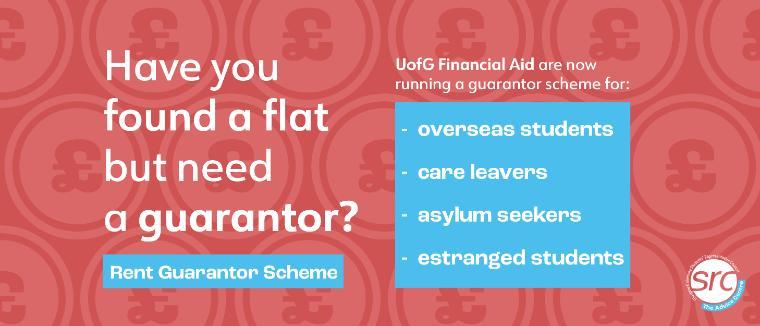 Easing of lockdown restrictions in Scotland might mean that some of you are looking to move into a new flat.
One of the barriers to renting accommodation can sometimes be getting a guarantor to sign-off on your lease. Thankfully, the University's Financial Aid Team are now running a guarantor scheme for overseas students, care leavers, asylum seekers and estranged students.
Since the beginning of March 2020, Financial Aid have provided over £2m in financial support to over 2,600 students. International and EU students have been supported via the University of Glasgow Hardship Fund, with UK students supported via the Hardship Fund and the SAAS Discretionary & Childcare Funds.
The extra support announced by the Scottish Government in June 2020 has helped enable the University of Glasgow to offer support to continuing students over the summer period. These funds can be accessed by students who meet the Hardship Fund criteria outlined at the link below.
For full terms and conditions please visit the Rent Guarantor Scheme or contact the SRC Advice Centre for further assistance! Also check out the SRC's Flatshare page to find great flats or rooms in Glasgow.
---
First published: 28 July 2020