Virtual rowing with the boat team
By Maia Hely, Women's Captain of the Glasgow University Boat Club
I joined Glasgow University Boat Club as a complete beginner after trying out the Taster Session in Freshers' Week two years ago. Since then the Boat Club has become my community and I love training with my friends. So the prospect of many weeks at home due to lockdown without that positive training environment seemed daunting to me.
Fortunately, our coaches, Iain Docwra, Aaron Nicholson and Physical Preparation coach Jonathon Stevenson (Resilience PPE) have worked hard to set up an online platform which allows us to train together and share ideas. It certainly has been an unusual start for Aaron who joined us just a few weeks before the start of lockdown.
The work of the coaches has ensured that the training programme is now set up with a number of different cross-training options so that members can make the most of what they have at home. Those with access to an erg (indoor rowing machine) have been streaming their sessions using video calls. It is definitely much more motivating to have teammates to continue to train with to get through the sessions.
The UofG Sport live Instagram sessions are also fun to do as they give you a positive sense of togetherness. On Wednesdays we stream a Workout of the Day which is student-led and we have had contributions from both current and former student members. These are fun, bodyweight workouts which work up a sweat and which set you up for the day. Everyone has been finding creative ways to make the most of the equipment that they have at home to train; using tyres, shopping bags, and even (willing) flatmates for strength training.
In the past few years, the club has been going from strength to strength, finishing last season with a Coxless Four making it to the Henley Women's Regatta final and 8 GUBC athletes bringing home 11 gold medals for Scotland at the Home International Regatta match against England, Ireland and Wales. The final highlight of the 2018-19 season was Ethan Matthews and Duarte Menezes (ERASMUS student) winning silver at the European University Rowing Championships. Building on the success of last season, the 2019-20 season started well for the club with a win for the Women at Fuller's Head of the River Fours in London. At BUCS Head in February in Newcastle GUBC won gold for the Women's Four, silver for the Men's Four, and bronze for the Women's Eight.
The club is using this lockdown period to find out more about our sport and training techniques. We are implementing our findings in our summer club training programme to take us to the next level. When we get back to racing we will be in a strong position to build on our previous successes.
We have a photo sharing page so that members can be inspired by what others are getting up to. It is great to see contributions from our current members as well as former ERASMUS members staying at home around the world. The social side is an important part of the club and our committee have been organising Quiz nights and a talent show contest to keep us entertained.
After a season of cancellations due to weather conditions and Covid-19, we are looking forward to getting back on the water when the time comes.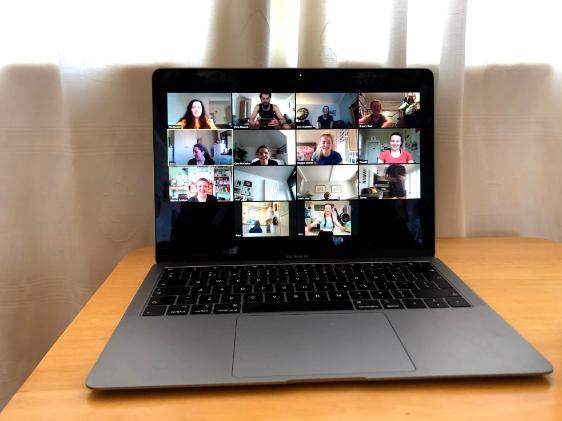 ---
First published: 20 May 2020