Our Staff
From inspired ideas to the next business start-up, the University of Glasgow Student Enteprise team is here to support students on their enterprise journeys at all stages. By providing valuable opportunities and access to a range of resources, we are here to help you develop the skills and knowledge you need to get started.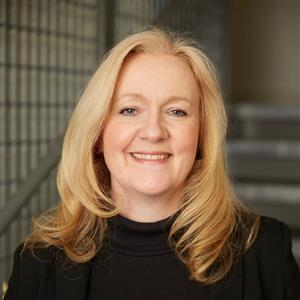 Marion Anderson
Student Enterprise Manager
I have been the Student Enterprise Manager for the University since 2014. I work with students and recent graduates from all disciplines who are interested in entrepreneurship and starting their own business.
I deliver in-depth 1-2-1 support and mentorship, support students and graduates entering high level business competitions and those applying for external funding to grow their businesses. I provide a range of start-up workshops, competitions and business networking events throughout the year, including the Santander Summer Company Programme and the Business StartUp Summer Workshop Programme. I also manages the StartUp Visa Endorsement process, which allows international graduates to start a business in the UK on completion of their studies.
I am actively engaged in Scotland's entrepreneurial ecosystem and sits on several advisory boards as well as being a Converge Challenge judge.​
Rory Dick
Student Enterprise Intern


I work with the Student Enterprise team - pointing students and graduates in the right direction throughout their entrepreneurial journeys. As well as this, I assist in planning events, workshops and other programmes related to enterprise at The University. Please don't hesitate to contact me to arrange an appointment - whether you're looking to start a business, apply for a Start-Up or Innovator Visa, access resources for your business, or simply discuss the range of opportunities that Student Enterprise can offer.
As well as being a mechanical engineering student at The University, I am the co-founder of a technology startup and I have experience in a variety of business projects and ventures. When I was starting my business, Student Enterprise were able to provide lots of helpful advice and resources. I hope to be able to offer the same to anyone looking to get in touch.