World Mental Health Day: Mind Your Mate
‌To mark World Mental Health Day today (October 10), the Students' Representative Council is holding the first open day of its "Mind Your Mate" Suicide Prevention Training.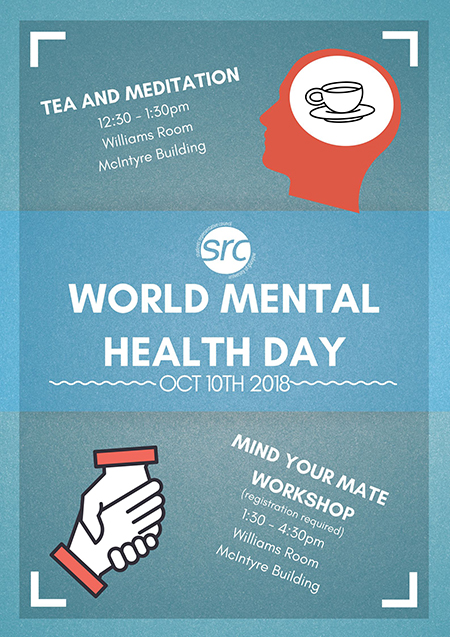 ‌‌Mind Your Mate is a collaborative student and staff-led initiative run by the SRC, writes Fatemeh Nokhbeh, VP Student Support.
The three-hour workshop covers areas such as resilience, why someone may be at risk, barriers to asking for help, how to link someone into help and the support resources available on and off campus. The workshop also touches on the importance of maintaining your own mental health.
We know that suicide affects many people, and sadly our staff and students are not immune. The University's Mental Health Action Plan has included this training initiative as a way to create a more supportive and equipped environment for all, and which recognises the important of early intervention. Our trainers have delivered workshops to over 350 students and staff in its pilot year last year at the University of Glasgow and has been commended by the Scottish Government!
We have been successful in being awarded further investment from the Big Lottery Fund to train a new cohort of staff and students to deliver this innovative training programme. With a total of 15 trainers now, we will be holding regular open sessions throughout the year that are free and open to all students and staff to attend. If you're interested in learning basic mental health awareness and suicide prevention skills, this is the opportunity for you!
If you have any questions or would like to express your interest in becoming a trainer in the future, please email Fatemeh Nokhbeh, VP Student Support (f.nokhbeh@src.gla.ac.uk)
---
First published: 9 October 2018