University of Glasgow exhibition highlights a centenary of social empowerment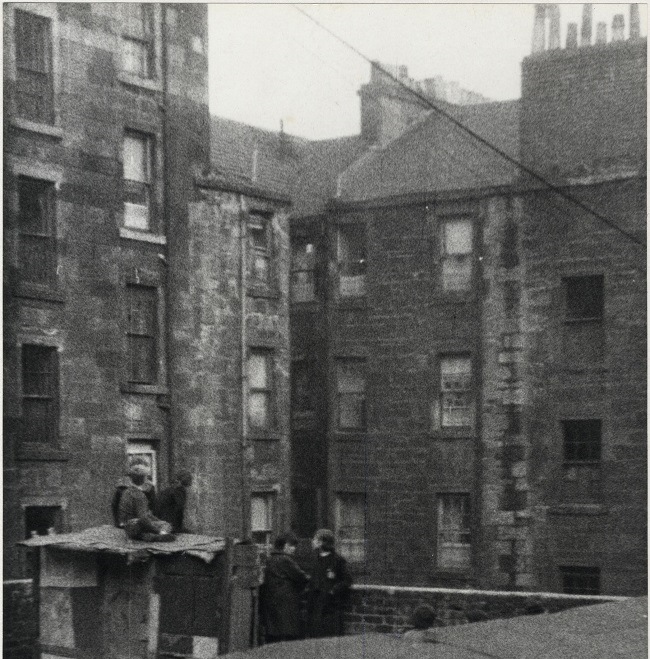 They were part of a social movement for change in Britain and the US.
And today the students of the University of Glasgow continue to pioneer innovative responses to changing social needs.
Now an exhibition on the University's Settlement, which runs until 31 August 2018, is highlighting some of the amazing stories over the last 120 years and up to the present day.
And it is hoped, the exhibition will inspire continued and future student social action at the University.

Originally set up by woman students, graduates and employees of the Queen Margaret College, it has evolved in how its supports the community over the years.
Hemang Kandwal has been involved in one of Settlement's Find a Solution project with the Prince and Princess of Wales Hospice based in Glasgow.
Hemang, a 19-year-old University of Glasgow student originally from India, created an app which will allow patients in the new hospice to order food directly to their rooms at any time of the day or night.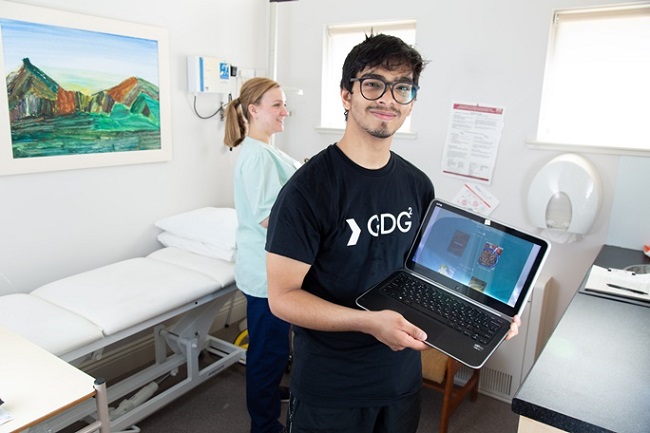 Described as the Menu of Tomorrow, the app will be tested in the coming weeks by the hospice, which is due to open in September.
Hermang said: "Being a part of this project, I can now see the many ways you can help make people's lives easier by automating daily tasks.
"This opportunity of developing a production level app helped me not only build my technological skills but enhanced my communication skills. Interacting with people from the hospice taught me more about the charitable side of life and its importance that we often neglect."
Rhona Baillie, Chief Executive of The Prince & Princess of Wales Hospice, said: "We are delighted to be working in partnership with the University of Glasgow on this project.
"This app will support the measures our team can put in place, give patients full control over their own environment and not be constrained to set meals throughout the day."
Gillian Sherwood, the Hospice's Director of Clinical Services, added: "Our patients often have complex and varying needs in relation to food and nutrition and we realise that patients should be able to eat what they want, when they want.
"This technology will benefit both patient and family care in the long-term.
"We are very proud to have Hermang develop this technology and play a vital role in the future of our new hospice."
Find A Solution, which is funded by the Settlement, allow students a chance to be connected with a third sector organisations, and to gain professional experience.
‌
The UofG Settlement has pioneered innovative responses to changing social needs for over 100 years. Their new exhibition highlights some of the amazing stories - Wolfson Medical Building until 31 Aug https://t.co/wUTeChwjqO @UofGlasgowASC pic.twitter.com/ouWbnVyzJl

— University of Glasgow (@UofGlasgow) July 10, 2018
The exhibition, which runs until the end of August has been curated by Samantha Clark, a graduate intern based at the University's Archives.
Samantha said: "This Settlement in the University has evolved over the last 100 years. It was started by female, admitting its first male members in the mid-1930s, and changed its name to the University of Glasgow Settlement.
"Based on the US Settlement Movement - which focused on working to close the gap between those better-off and the poorest - these trailblazing women started their work in Glasgow's Anderston area.
"The young women who volunteered at Anderston, though beneficiaries of a university education, still faced barriers to career advancement and full participation beyond the domestic sphere. The Settlement provided opportunities for new doctors to gain experience in public health, of law students to advise clients, and social workers to train and practice.
"Over our 120-year history the Settlement has evolved to meet new needs and incorporate new philosophies. No longer residential, its focus is still on how volunteers can become involved in social action. 'Find a Solution' projects challenge students to provide solutions to problems raised by a range of local charities."



A new exhibition @UofGlasgow is using our @UofGlasgowASC to tell the stories of student social empowerment through UofG Settlement. Read more here https://t.co/f0ufofhAMu pic.twitter.com/Sgdos7rv8Q

— UofG News (@UofGNews) July 10, 2018
---
The exhibition celebrating the legacy of the University of Glasgow Settlement, and its connection to student social action runs until 31 August 2018 at Wolfson Medical Building, University Avenue, Glasgow.
Background
The women who founded the Settlement in 1897 were office holders in the Queen Margaret College (then part of the University) and all had been involved in the battle to admit women to Higher Education on an equal footing with men. Janet Galloway, Isabella Elder & Jessie Campbell were trailblazers who inspired a generation of volunteers.
Invalid Children's School
In the early days of the Settlement, education was seen as a route to improving individual prospects and countering the stigma of poverty. In 1901, the Settlement opened the first Invalid Children's School in Scotland. Marion Gilchrist, the University's first female graduate, was appointed as the school's doctor. Caring for and educating the children, the Invalid Children's School in Anderston reflected the Settlement's aim of ensuring that no child got left behind, regardless of health or learning ability.
Milk
From 1905-1910 the Settlement took responsibility for the running of the Glasgow Corporation Milk Depot in Anderston. To reduce high rates of infant mortality, this scheme provided milk to mothers unable to breastfeed.
Legal Advice
The Settlement has had a long interest in providing legal advice to the disadvantaged, which dates back to 1898. Madge Easton Anderson became the first woman graduate in law from Glasgow, and the first to be admitted to practice as a solicitor in Scotland (1920). In that year she became convener of a free legal dispensary. It would later become part of the Settlement. The Dispensary was run with law student volunteers, offering free legal advice to those unable to afford solicitors. In 1939 the Settlement assisted with the opening of an Information Bureau, one of the forerunners of the Citizen's Advice Bureau. Today, the Settlement continues to support free legal advice and representation for vulnerable people,
Find a Solution
Since 2008, students taking part in Find a Solution have helped many community organisations, including Alzheimer's Scotland (2010), Erskine Care Home for Veterans (2015), and Indepen-Dance (2017). And also includes partnerships with the Legal Services Agency (2015), Immigration Bail Observation Project Scotland (2017), and JustRight Scotland (2018).
First published: 9 July 2018