School of Education launches Museum Education MOOC
The School of Education is launching a new MOOC (Massive Open Online Course) in Museum Education.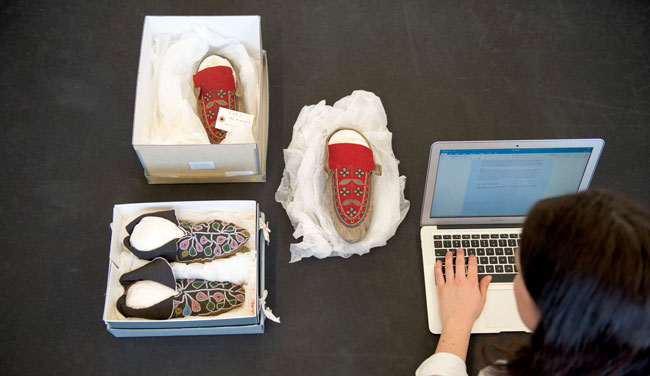 The Museum as a Site and Source for Learning course is available to join now and the first run will start on Saturday 2nd July 2018. This short, three-week course is free to join and would suit anyone with an interest in museums and their potential for learning.
Participants will examine the purpose of museums in today's world. They will explore what can be gained from interacting with museum collections and spaces, and how to use technology to encourage engagement. The course will culminate in designing an online exhibition.
The MOOC has been designed by Margaret Jago, programme lead on the MSc Museum Education and academic lead for the project, together with Anne Wallace, a former Museum Education Officer who managed a learning programme for nine museums and galleries.
Mrs Jago said: "This new MOOC is an exciting venture for the School of Education at Glasgow University. Lots of us enjoy visiting museums and engaging with collections but how much thought do we give to the museum experience and to the planning that has gone into designing exhibitions? Where and how does learning feature in all of this? We believe that learning should be at the heart of museums so please join us on our journey as we explore The Museum as a Site Source for Learning."
---
First published: 18 June 2018