Look out for new pink cards
The Student Services Enquiry Team (SSET), located in the Fraser Building, are piloting a new form of communication between them, students and staff.
Students referred to another area of the University will receive a bright pink card with:
A name/location of the area they are going to see to obtain further support,
Message from SSET: high level details of student's enquiry/information of required support,
And a signature of a SSET member dealing with their enquiry.
The team is piloting this form of communication to:
Direct students to the right area of support,
Help students to communicate to support areas what assistance they require,
Help support areas to understand the nature of student's enquiry, and to enable contact with an appropriate member of SSET (if needed).
Look out for the bright pink cards!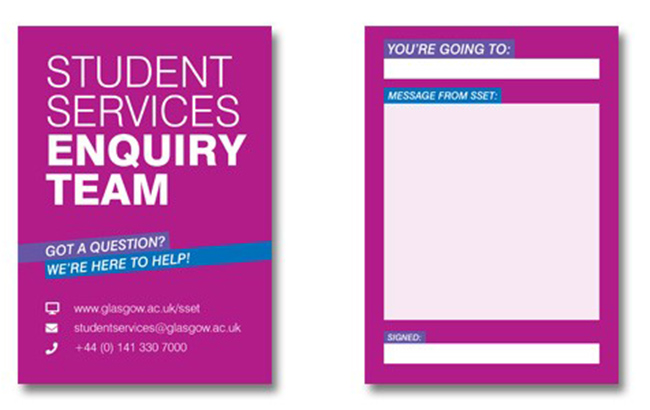 ---
First published: 15 May 2018