University welcome for Provost of the Smithsonian
Issued: Mon, 17 Sep 2018 15:27:00 BST
John Davis, Provost of the Smithsonian, was welcomed by senior leaders of the University last week on a visit to discuss closer working between the two institutions.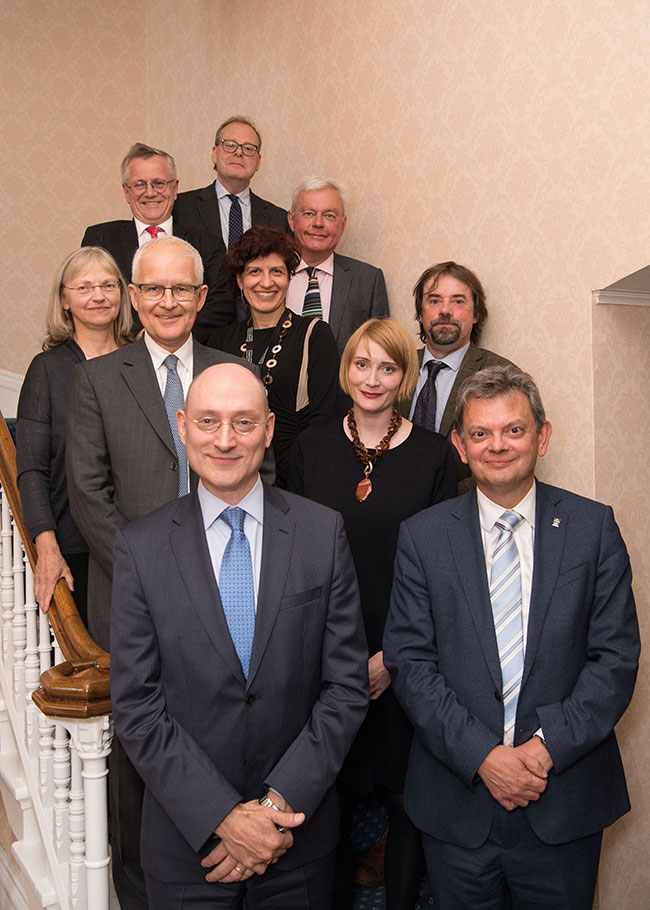 Murray Pittock, Pro Vice-Principal, said: "The Smithsonian - the world's largest museum and collections complex with 154 million items and an annual budget of $1.2bn - is a one of the University's key strategic partners.
"Provost Davis' visit is an important stage in the ever-closer working between the Smithsonian and the University following the 2016 Memorandum of Understanding and 2018 Strategic Partnership agreement."
Overseeing the directors of 19 museums, nine research institutes and the national zoo, Provost Davis leads and promotes multidisciplinary activities across the Smithsonian's unmatched collections. While at Glasgow he discussed potential new developments in our research partnership and received tours of the Hunterian collections and Kelvin Hall as well as meeting a wide range of senior staff with research interests in fine art and material culture to discuss new ways forward.
---