University Shop sales exceed £1 million for first time
Issued: Tue, 31 Jul 2018 12:03:00 BST
Takings in the University Shop and Hunterian Art Gallery Shop have breached the £1 million mark for the first time in a financial year.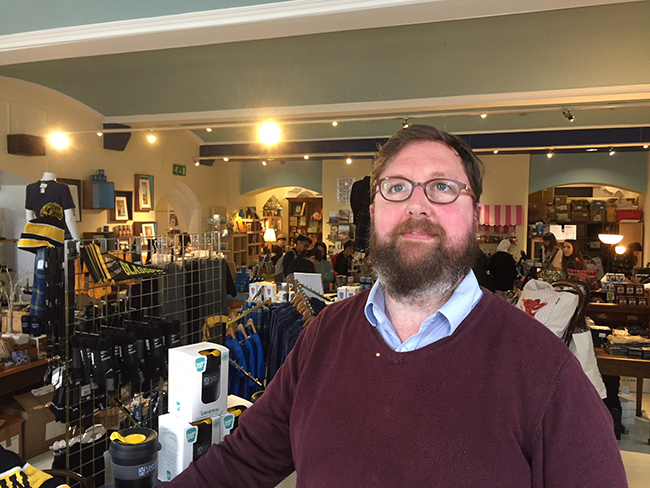 Matthew Williams, General Manager of GU Heritage Retail, said he was delighted by the upturn in sales: in the past five years, sales have doubled and in the past year they have gone from £850,000 to £1.1 million.
He attributes the upturn to "working with departments across the University", strong conference traffic and the popularity of the University as a tourist destination.
Clothing, including sportswear, made up £400,000 of sales.
Asked about future plans, Mr Williams said, enigmatically: "We are hoping for big things from Kelvin Hall next year."
---