Nicola Sturgeon MSP delivers 2018 Cardinal Winning Lecture
Issued: Tue, 05 Jun 2018 08:44:00 BST
The St Andrew's Foundation was delighted to welcome The Right Honourable Nicola Sturgeon MSP, First Minister of Scotland to deliver the 2018 Cardinal Winning Lecture on 2 June, writes Dr Roisín Coll, Director of the St Andrew's Foundation for Catholic Teacher Education.
This year marks the Centenary of the 1918 Education (Scotland) Act, which enabled the transfer of Catholic schools into the state system. It was, therefore, fitting that the First Minister be invited to give this prestigious lecture.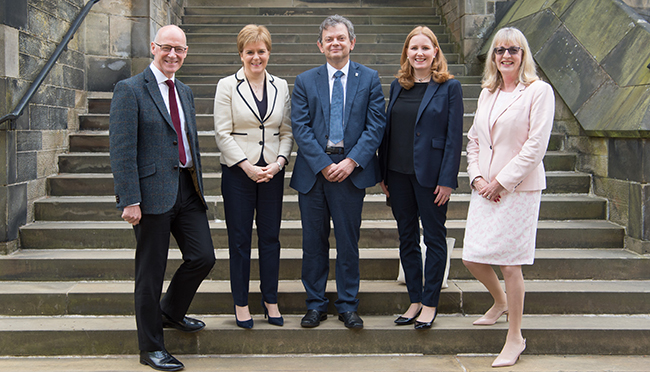 Over the course of almost 20 years this lecture series has sought to project the work, faith and witness of Catholic Education in building a society in Scotland fit for all its members. Hence lectures delivered by a distinguished lineage of Catholic Educators have also been enriched by the voices of leading politicians and public figures responsible for sustaining the vision of Scottish education nationally and globally.
The lecture, given in the University's Bute Hall, was attended by 400 guests from across Scotland and included the Deputy First Minister and Cabinet Secretary for Education and Skills, John Swinney; the Principal and Vice Chancellor of the University of Glasgow, Professor Sir Anton Muscatelli; the Director of the St Andrew's Foundation, Dr Roisín Coll; Archbishops Philip Tartaglia (Glasgow)and Leo Cushley, (St Andrews and Edinburgh); and other Bishops, headteachers, teachers, school pupils and local authority representatives from across the country.
During the lecture the First Minister gave a resounding endorsement of Catholic education in Scotland and announced an additional £100,000 funding for the University of Glasgow's School of Education to support the St Andrew's Foundation in its rollout of the Catholic Teacher's Certificate in other Scottish Universities. Currently, as the sole provider of this Certificate in Scotland, the St Andrew's Foundation's staff teach this Certificate at Glasgow but also in the Universities of Strathclyde, Edinburgh and Aberdeen.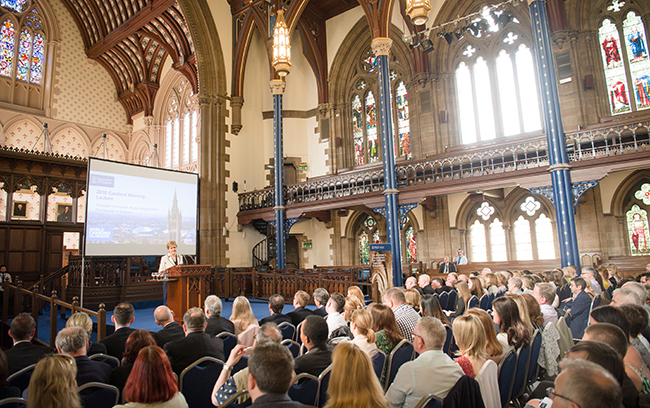 ---