Dr Nathiya Muthalagu wins Women In Science Fellowship
Issued: Tue, 29 May 2018 12:21:00 BST
Dr Nathiya Muthalagu from UofG's Institute of Cancer Sciences has won a highly contested L'Oréal-UNESCO UK & Ireland For Women In Science Fellowship.
Five winners were announced at a ceremony at the Royal Society in London on 24 May 2018.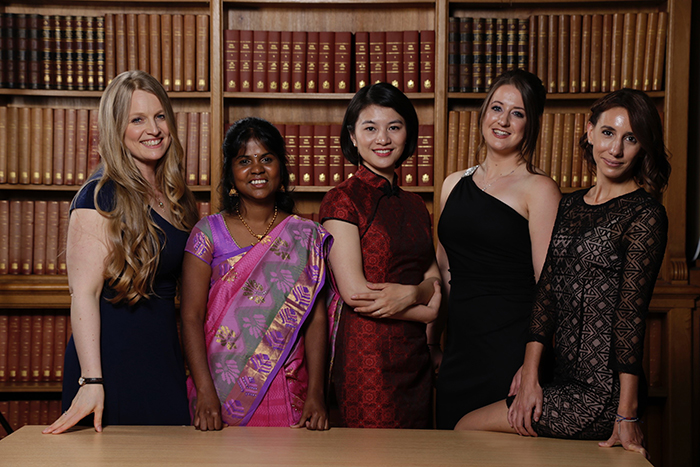 The L'Oréal UNESCO For Women in Science Awards are designed to provide flexible and practical financial support for the winners to further their research and careers and provide support to keep them in the scientific community.
With the flexible grant, winners may choose to spend their fellowship on buying scientific equipment, paying for childcare costs, travel costs or whatever they need to continue their research.
Nathiya seeks to understand the processes that drive tumour development and how the immune system can be harnessed for more effective anti-cancer therapy or prevention – particularly in pancreatic tumours.
With a one year old, the L'Oréal UNESCO funding will cover part of her childcare costs. Nathiya Muthalagu currently uses her annual leave to take one day off a week. Covering her childcare costs will increase the time she can spend in the lab and her productivity.
Dr Beth Taylor, Chair of the UK National Commission for UNESCO said: "Women are significantly underrepresented in science, technology, engineering, and mathematics (STEM) careers. In the UK, only 23% of women work in STEM careers and, worldwide, women make up only 28% of scientific researchers.
"The L'ORÉAL-UNESCO FWIS awards champion female scientists and it is important that we work together to bring the achievements of these women into the lives of those who could be the next generation of scientists"
---