Grins all round
Issued: Thu, 24 May 2018 12:10:00 BST
The Big Smile Big Band (BSBB) has been named the Best National Smile Month Event at the Dental Awards 2018.
The announcement was made at the Dental Awards Gala Dinner held at the Hilton Birmingham Metropole on 18 May 2018.
Members of the BSBB organising committee and representatives from the British Endodontic Society, the major sponsor of the event, received the award presented by Professor Liz Kay.
The 'Big Smile Big Band' event was the University of Glasgow Dental School's contribution to the UK Oral Health Foundation's annual National Smile Month campaign. The event brough together 756 participants, wearing red and white ponchos, to complete the World's 'Biggest Smile' and claim a Guinness World Record.
The sucessful record attempt took place at the Scottish Events Campus Centre, Glasgow on Friday 9 June, 2017.
Dr Will McLean one of the BSBB organising committee members said: "The Big Smile Big Band team are honoured to have been named as winners in this strongly contended category. It has been a real pleasure to have celebrated National Smile Month with a "Big Smile" and show that people make Glasgow smile!"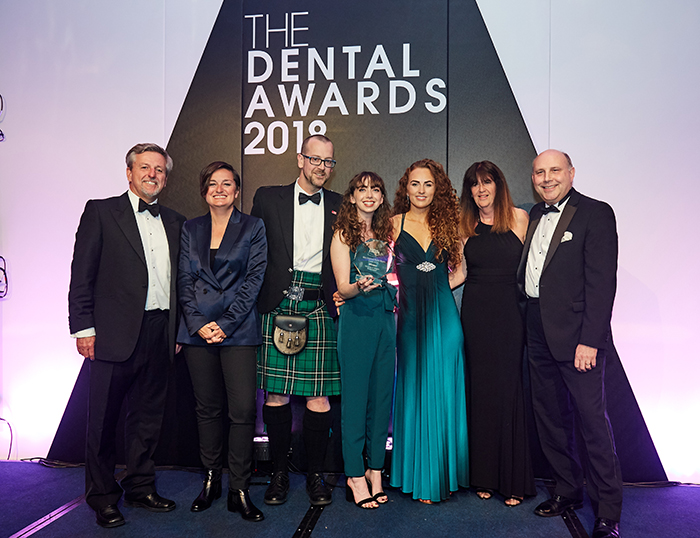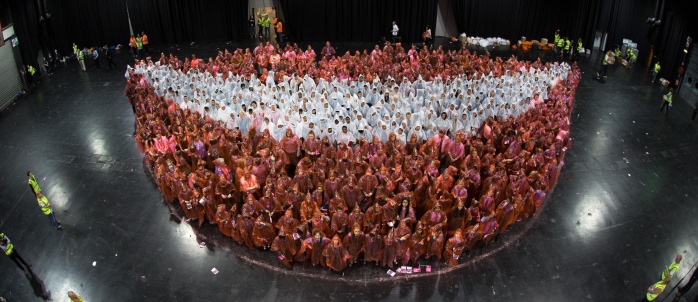 ---