UofG's Michael Clarkson scoops WM Mann award
Issued: Thu, 17 May 2018 16:22:00 BST
A scorer in the West of Scotland was recently presented with a prestigious award at the West of Scotland Association of Cricket Officials (WoSACO) annual dinner.
Michael Clarkson is an Invigilator at the University of Glasgow, an IT Tutor and works with the Tier 4 compliance team within Registry. When Michael is not within exam halls, tutoring or maintaining the Tier 4 documentation at registration, Michael scores for Uddingston Cricket Club in the Western Union Premier Division, and was presented with the WM Mann award for 2018.
Receiving the trophy from Willie Donald, President-Elect of Cricket Scotland, Michael is the first scorer to receive the trophy in its 33 year history.
Commenting on the reasons behind the award, Eric Young, Chairman of WoSACO explained: "The WM Mann Award is made annually to an individual, club or organisation who has distinguished themselves in the previous year and it was felt that Michael's perseverance and determination to attain his Level 3 be rewarded in some way by his peers."
Michael has been scoring for almost 30 years and in 2006, Michael became part of the Cricket Scotland National Scoring Panel, and in 2009, he was nominated to the now defunct ICC European Scoring Panel. He first scored for a senior Scotland team in 2010, scoring for Scotland Women. The following year, he joined a number of other Scottish scorers at the World Under 19 Qualifiers in Ireland, scoring for the USA. He has also made two appearances – in 2012 and 2014 – scoring for Scotland Women in their European Championships.
Michael was awarded his ECB ACO Level 3 accreditation in November last year.
George Burns, who represents scorers on the Cricket Scotland Domestic Officials Committee, said: "I would like to warmly congratulate Michael on his hard-earned and much deserved award. As well as being a personal accolade for Michael, this recognition can only help in raising the profile of scorers in the West of Scotland, and indeed Scotland as a whole."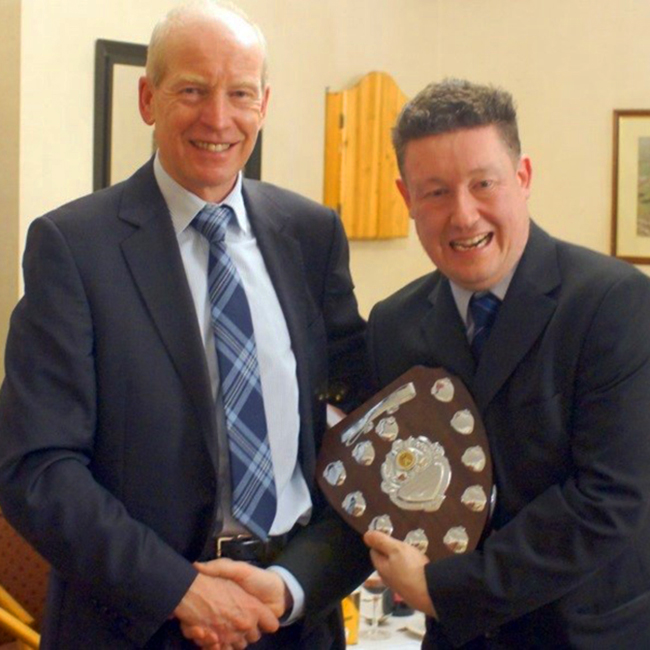 ---