IES Accreditation for Dumfries course
IES Accreditation for Dumfries course
Issued: Fri, 12 May 2017 11:05:00 BST
UofG's School of Interdisciplinary Studies received news this week that their Environmental Science and Sustainability degree programme, which is delivered at the Dumfries campus, has been accredited by Institution of Environmental Sciences (IES).
This accreditation states that the programme is assured to:
Meet high standards
Contain a strong component of practical, field and theoretical activities
Have excellent opportunities for training, work experience and links to the professional environmental sector.
Following a lengthy application and review process, Dr Bethan Wood, Senior Lecturer at the University of Glasgow in Dumfries was delighted to receive the news and to report on the benefits this brings to the programme and students.
She said: "The benefits of this accreditation for the programme include: quality assurance through expert input into the degree content; a benchmark to potential students and employers that the programme's teaching, learning and research is aligned with high quality professional development; and the chance for staff to influence debate, dissemination and promotion of the subject."
She added: "In addition, our students can apply for student membership and use StMIEnvSc after graduation, they qualify for associate membership which is the first step towards Chartered Status (Chartered Environmentalist or Chartered Scientist) and they are given preferential opportunities for internship placements."
Dr Carol Hill, Head of the School of Interdisciplinary Studies in Dumfries was first to congratulate Dr Wood for taking the lead role in the application process and to the rest of the team for their commitment to the programme.
Dr Hill said:"Well done to everyone involved. This is a fantastic achievement for the team and this formal accreditation acknowledges the quality of the programme, our strong links with industry and of course the benefits of combining theory and practice-based learning. The accreditation is a true testament to the hard work and high standards of my colleagues in Dumfries and even better news that it offers additional benefits to our students and graduates."
Apply for Environmental Science and Sustainability
A limited number of places are still available on the newly accredited BSc (Hons) Environmental Science and Sustainability degree programme in Dumfries from September. Anyone interested may also wish to consider starting their studies on the free Summer School programme which runs from 11 July to 22August on Tuesdays and Thursdays. For more information on the degree programme or Summer School please email: Dumfries-admin@glasgow.ac.uk.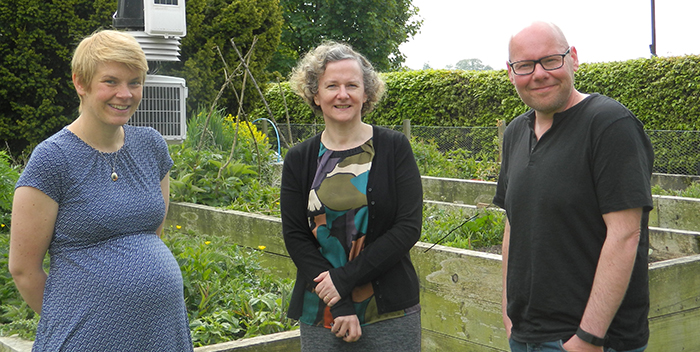 ---