This house believes
Senior figures from across the political spectrum took part in a memorial dinner and debate in honour of the late Charles Kennedy on 25 September.
The motion debated was:
"This house believes that the UK should remain within the European Union."
The house unanimously passed the motion.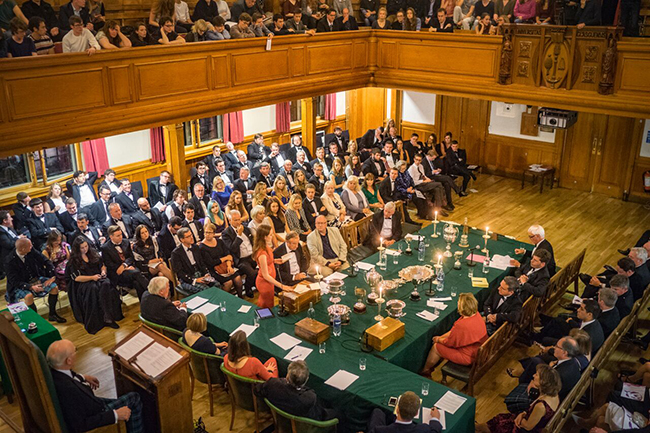 The debate was chaired by The Rt. Hon. Sir Menzies Campbell.
Sir Menzies Campbell said: "Those who knew Charles will know this is the proposition he will have had in his heart.
"It is right that we should celebrate his life in this chamber where he honed his skills as a debater and parliamentarian."
Speakers for the proposition include the former Chancellor Alistair Darling, Ian Duncan MEP, Fiona Hyslop MSP and Liberal-Democrat MSP candidate Alex Cole-Hamilton.
Fiona Hyslop opened the debate. She said: "I want a Europe which we can all be part of which shapes the world."
Amongst those opposing the motion were businessman John Mills, Graham Stringer MP, University of Glasgow sociology lecturer Neil Davidson and political activist Heather Whiteside.
John Mills argued: "It is very difficult to get changes made within EU... So if you want to negotiate effectively, you must do so from outside."
The judging panel was chaired by the Labour's former Communications Director and close friend of Charles Kennedy, Alasdair Campbell and included principal of the University of Glasgow Professor Anton Muscatelli.
Rory Slater, President of the Glasgow University Union said: "Everyone at the Glasgow University Union was devastated to hear the news about Charles earlier this year. He was a valued member of the University's community, not just as a two-term Rector, but also as a former President and active alumnus of the GUU.
"Charles was particularly renowned for his successes in debating at the Glasgow University Union, winning the Observer Mace competition during his time here in a golden era on the national and international stage."
T‌he debate was followed by a dinner and is set to become an annual event.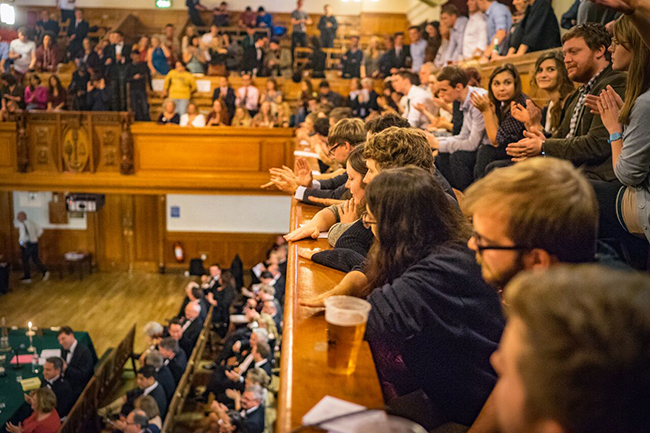 ---
First published: 28 September 2015