News and events round-up
The Harriet Dustan Award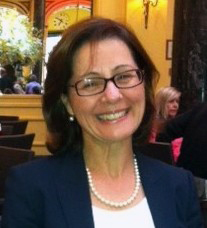 Professor Rhian Touyz has received a prestigious awarded by the American Heart Foundation. Rhian is Director of the Institute of Cardiovascular and Medical Sciences.

The Harriet Dustan Award is designed to recognize female investigators who have made outstanding contributions in the field of hypertension. This award was established to honor the memory of Dr. Harriet Dustan, an outstanding clinician and investigator who was a tireless worker on behalf of the Council on Hypertension and the American Heart Association for over 50 years.
In addition to her numerous career achievements, Dr. Dustan served the AHA as president, chaired its Ethics and Research Committees and was the founding Editor-in-Chief of Hypertension.
UofG graduate appointed as judge of the General Court of the European Union
Ian Forrester QC has been appointed as the next UK judge of the General Court of the European Union.
Mr Forrester is a graduate of the universities of Glasgow and Tulane, Louisiana and is a member of Ampersand Stable.
He called to the bar in 1972 and took silk in 1988.
In addition to being a member of the Scottish bar he is a member of the New York State bar, the English bar and the Brussels bar.
Stable director, Maria Maguire QC, said: "Ampersand are proud to report this highly deserved appointment which follows a most distinguished career at the Scottish Bar and in Europe.
"Ian is the third Scot to be appointed to such a position.
"There is no doubt that Ian will be an asset to the General Court and a great reflection on the Scottish Legal profession."
Ian is due to be sworn in on 7 October.
GUFC - no Scottish Cup run this year
Sadly their dreams of a Scottish Cup run will have to be put on hold for another year. Glasgow University Football Club were beaten 3 - 0 by Cumbernauld Colts on Sunday in the first round of the Scottish Cup.

Disruption to water on Garscube campus
There will be disruption to mains and stored water at Garscube Campus (South) on 17 and 18 October.
This will include: Weipers Equine Isolation Unit, McCall building ,Galloway building, PM Room, James Herriot Library ,Campbell building, Jarrett building, MacRobert building ,Ian Botham building , HWB, WSI, VRF, Stoker building, MRI and the Urquhart building.
The disruption will be from 8am-12 noon on both days.
You can contact Eddie McGilveray on x8599 or mobile 07815285373 if you have any queries.
---
First published: 25 September 2015