UofG gets grant for engagement
The University of Glasgow has been awarded £65,000 from Research Councils UK (RCUK) aimed at encouraging public engagement with academic research.
RCUK's Public Engagement with Research Catalyst Seed Fund (CSF) provides flexible funding directly to higher education institutions to help create a culture where excellent public engagement with research is better embedded within the institution and appropriately included within its policies, procedures and practices.
The University is one of ten UK institutions which will receive £65,000 each to embed a culture of engagement over the next 12 months.
The funds will be used for a wide range of activities including:
hosting a facilitated discussion with staff, looking at the current engagement landscape at Glasgow.
providing lunchtime seminars throughout the year, each dealing with a different aspect of engagement.
hosting a public engagement conference with invited keynote speakers.
hiring interns to collate case studies showcasing the people, projects and processes involved in successful public engagement at Glasgow.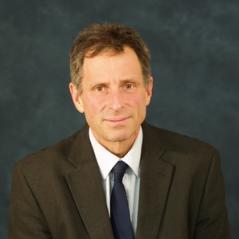 Professor Jon Cooper, Vice Principal for Knowledge Exchange at the University of Glasgow, said: "We're very pleased to have received this funding from RCUK to help us extend our activity in engagement. The funding will allow us to create a new culture among our staff and students, bringing together a community of engaged researchers and providing opportunities to support, showcase and expand on Glasgow's current success in the area."
The award will be managed by the Research Strategy and Innovation Office (RSIO) with input from the newly formed Public Engagement Strategy Group, comprised of senior and early career researchers from across the Colleges as well as engagement organisations such as Glasgow Science Centre.
Anyone interested in becoming more closely involved in this initiative of culture change, either as University staff members or externally from outwith the University, should contact Professor Cooper or Jamie Gallagher directly.
Professor John Womersley, RCUK's Champion for Public Engagement with Research and Chief Executive of the Science and Technology Facilities Council (STFC), said: "Public engagement is an integral part of research and improves both its quality and impact. We know that researchers are more likely to participate in public engagement if they have the support of their institution.
"This Catalyst Seed Funding will support infrastructure and cultural change within the funded universities and help researchers to engage with schools and the wider community."
---
First published: 18 September 2015