Developments in UofG-indonesia collaborations
Two University of Glasgow academics from the College of Social Sciences, Jane Cavani (School International Lead, Interdisciplinary Studies) and Dr Iñaki Sagarzazu (Lecturer in Comparative Politics) visited Bali and Yogyakarta between 24 and 27 August 2015 in order to progress plans for academic collaboration between Glasgow and a number of Indonesian universities.
The two-stage trip was part-funded by the British Council Indonesia Second City HE Partnership. The first stage was focused on the six Jimbaran Consortium partner universities and hosted by the Centre for International Programmes of Udayana University, Bali.
It involved the delivery of interactive masterclasses for postgraduate students followed by meetings with academic colleagues specialising in tourism studies.
The second stage took place at Gadjah Mada University, Yogyakarta and involved meetings with academic colleagues in social and political sciences and tourism studies.
Successful outcomes are already in sight, with two PhD applications to the School of Interdisciplinary Studies pending and a Memorandum of Agreement between Glasgow and Gadjah Mada in the field of social and political sciences near completion.
It is hoped that further collaborations will follow, in particular in the field of Tourism Studies.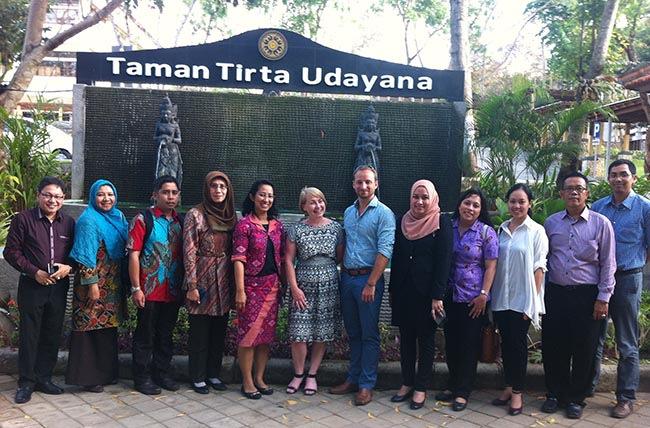 ---
First published: 17 September 2015