Q&A with Man U, Everton and Celtic lawyers
Date: Tuesday 3 November 2015
Time: 1230 - 1345
Location: University Memorial Chapel
The First Tuesday Club is an exciting series of events created to inspire you and to help you be a bit braver in your career decisions.
Grab an opportunity to hear from three of the largest football clubs in the UK.
Sport Lawyers from Manchester United, Everton and Celtic will join us for a unique Q&A.
These UofG Alumni will take you on a journey from Old Trafford to Goodison Park via Parkhead. With experience in the Premier League and Scottish Premier League our guest speakers have been involved a wide variety of cases as well as a number of world famous football transfers.
Don't miss this opportunity to find out more about the fascinating world of football and sport law.
Sign up now. Refreshments provided.
#FirstTueClub
Open to all UofG students. (Student cards must be produced on entry)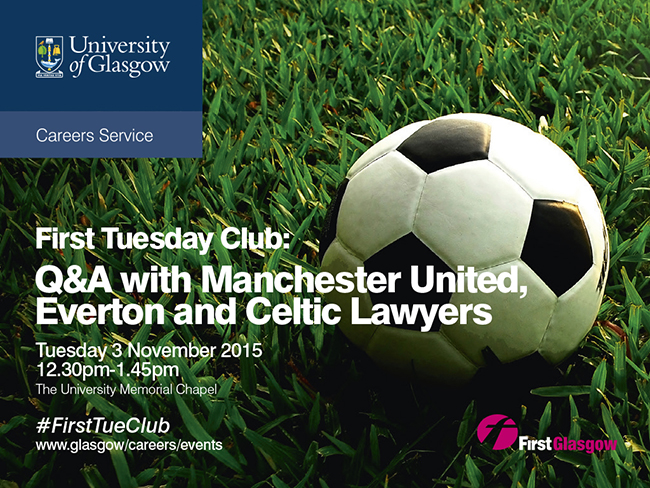 ‌
---
First published: 27 October 2015