Literary magazine to launch at UofG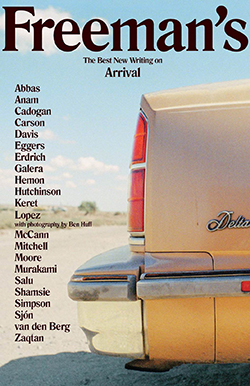 The School of Critical Studies Creative Writing Programme at the University of Glasgow will host the Scotland launch of the new literary magazine Freeman's, edited by former Granta editor John Freeman.
Time: 24 November; 7pm - 8.30pm
Venue: Gannochy Room, Wolfson Medical Building
Tickets: Free; Register at Eventbrite
The first issue of this new magazine is being launched worldwide, come along to this Scottish launch. The event is open to all.
John Freeman, editor in chief and Michael Salu, designer and contributing writer will be in attendance.
Freeman is an American writer and a literary critic. He was the editor of the literary magazine Granta until 2013, the former president of the National Book Critics Circle, and his writing has appeared in almost 200 English-language publications around the world.
Dr Carolyn Jess-Cooke , Lecturer in Creative Writing said: "Creative Writing at the University of Glasgow are delighted to be hosting the Scottish launch of Freeman's, the exciting new literary magazine by former Granta-editor-extraordinaire, John Freeman.
"That Freeman's is launching at University of Glasgow shows tremendous confidence in our Creative Writing programme, for which we have many other big plans in store.
"Our students will benefit from this launch not only in being able to engage with and interview a dignitary from the international literary community, but also in terms of the many dynamic creative writing ventures which we anticipate emerging from this event."
---
First published: 17 November 2015