Researchers nominated for Celebrating Impact Prize
Two researchers from the University of Glasgow have been shortlisted Celebrating Impact Prize 2015 from The Economic and Social Research Council (ESRC).
The shortlist contains nine researchers, funded by the ESRC who have all used their research to make a significant difference to society. By working in partnership with organisations including businesses, charities and public bodies, they have impacted the lives and work of people both in the UK and internationally.
The shortlisted entries from the University of Glasgow are: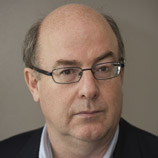 Professor Colin Mason, University of Glasgow and Professor Richard Harrison, University of Edinburgh

For the impact of his work around investors known as 'business angels', stimulating investment worth £750 million a year in the UK, influencing tax incentives and providing structure to the market.
---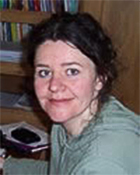 Dr Hester Parr, University of Glasgow

For the impact of her research on missing people, which has transformed the way UK police officers relate to missing people and informed the updated training used by the UK National Police College.
---
For the full shortlist visit Economic and Social Research Council
Prizes are available in a number of different categories. Winners will be presented with prize money of up to £10,000 to further the impact of their research.
Winners will be announced at an event at Central Hall Westminster on 24 June 2015, organised in partnership with SAGE and hosted by BBC Radio 4 broadcaster Laurie Taylor.
Announcing the shortlist, ESRC Chief Executive Professor Jane Elliott said: "During the ESRC's 50th anniversary year, the 2015 Celebrating Impact Prize provides a timely opportunity to recognise and reward those whose work is making a real difference in society. Whether collaborating with colleagues in another department, a business in a local city, or a university on the other side of the globe, these researchers have demonstrated the immense value of social science research in the UK. I look forward to seeing the winners revealed in June."
---
First published: 21 May 2015