Memorandum of Understanding with UNESP
The University has signed a Memorandum of Understanding with one of the largest universities in Brazil – UNESP (Universidade Estadual Paulista) – which has more than 20 campuses spread over the state of Sao Paulo.
The agreement expands significantly the scope of collaboration between the two institutions and builds on an existing undergraduate exchange programme which was established in 2011.
The MoU was prompted by a growing number of research and teaching collaborations in areas such as Earth Sciences and Veterinary Medicine.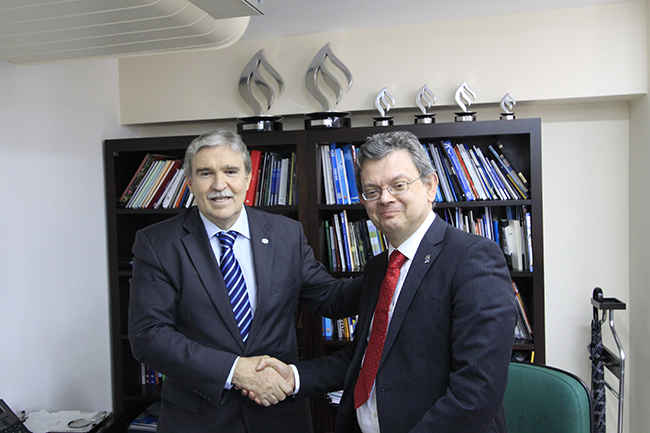 ---
First published: 21 May 2015