Film crew from Japan visit UofG
A production of Macbeth by Scotland's national theatre, which originally starred Alan Cumming, is to tour Japan for the first time.
A film and photography crew from Japan visited the University of Glasgow last week to gather footage for a documentary about the making of the production of Macbeth.
Actor Kuranosuke Sasaki will play the role of Macbeth and was filmed around the University for the documentary.
The University was chosen as a spot for filming due to its many connections with Japan and John Tiffany, one of the directors of the production, is a graduate of the University of Glasgow.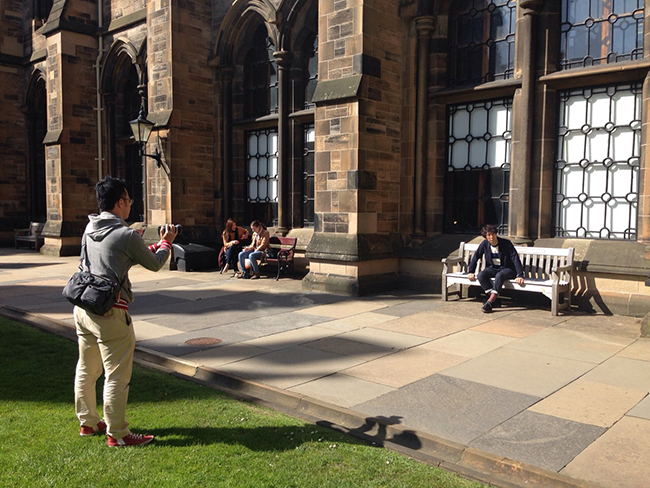 ---
First published: 18 May 2015