International Nurses Day - 12 May
by Rachael Egan, Archive Services
International Nurses Day is celebrated around the world each year on 12 May, the anniversary of Florence Nightingale's birth, to mark the contribution nurses make to society.


The University of Glasgow's School of Nursing was established in 1978 though University students contributed to nursing long before that.
To celebrate International Nurses Day, here is a brief introduction to nursing at the University of Glasgow and particularly the role of University students in nursing the wounded of WW1.
Before 1974 nurse education was hospital-based, for example the Western Infirmary carried out nurse training on the wards.
As the Infirmary and its staff expanded, additional systematic instruction was given by appointed lecturers with examinations for certificates taking place also.
It was in 1978 that the University of Glasgow opened its School of Nursing that awarded students the degree of Bachelor of Nursing.
Volunteers

‌This was by no means the start of the University's involvement in nursing, however, and Queen Margaret College offered lectures in nursing and first aid to students who wanted to help nurse the wounded of WW1. In 1915, there was an announcement that volunteers could help at Military Royal Army Medical Corps (RAMC) and University of Glasgow students enthusiastically took up the call. Hospitals like the Western and the Royal Infirmary accepted volunteers as nurses though students could also volunteer at hospitals overseas.
The Scottish Women's Hospital was set up shortly after the outbreak of WW1 by Dr Elsie Inglis, an Edinburgh graduate in medicine, innovative doctor and suffragist.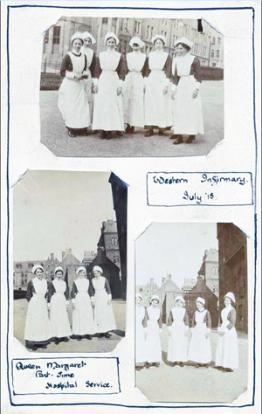 There were branches in France, Serbia, and Corsica and a number of University of Glasgow Medics were involved. As well as the likes of Dr Honoria Somerville Keer, and Dame Anne Louise McIlroy, who worked as doctors and surgeons, a wide range of female students signed up and received training to work as nurses including those who were undertaking medical training at Glasgow as well as those who were not pursuing a career in medicine, but desiring to help the wounded.
One such Glasgow alumna was Isabel Macphail. Isabel Macphail (1889-1955) was born at Whifflet and first came to the University in 1907 to study subjects such as Latin and Mathematics. She also studied Natural Philosophy and Logic and she completed her degree with French, English and Political Economy. Her grades for Political Economy were particularly outstanding and Isabel graduated MA in 1910.
Honours and medals
When war broke in 1914 Isabel, and her sister Katherine, were eager to serve. Katherine Macphail was also a University of Glasgow graduate (MBChB 1911). Isabel and her sister went to Serbia to work in the Scottish Women's Hospital and Isabel became an accomplished nurse. She was awarded a number of decorations for her valuable service: the French Medaille d'Honneur, the Serbian Cross of Charity and the Serbian Red Cross Nursing Medal.
To find out more about how the University is remembering the First World War, see our Great War Project blog.

The University continues the world-class training of nurses today within the Nursing & Health Care School where you can study for a degree in nursing. Nursing at the University of Glasgow is ranked top in the UK according to The Times and Sunday Times University League Tables 2015.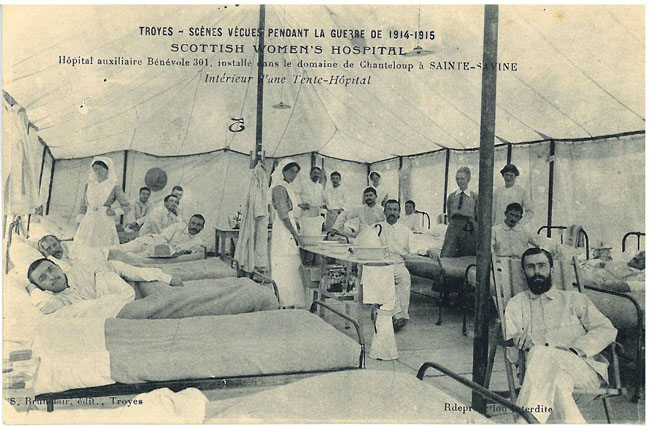 Happy International Nurses Day!
---
First published: 11 May 2015