Living Wage bid
The University of Glasgow has signalled its intention to seek official accreditation as a Living Wage Employer.
The University is already committed to a minimum pay level of the Living Wage which is currently £7.85 per hour. The UK minimum wage is £6.50 per hour.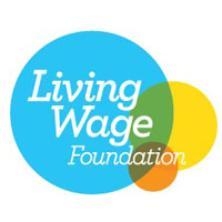 Official accreditation, which will take a few months to achieve, will ensure all casual workers engaged directly by the University are also paid at the Living Wage level. As part of the process, the University will also review procurement arrangements for the future engagement of both current and prospective contractors against the criteria for Living Wage accreditation.
The Principal and Vice-Chancellor of the University of Glasgow, Professor Anton Muscatelli, said: "We have been adhering to the Living Wage for some time and now we want to formalise and promote that commitment by seeking accreditation as a Living Wage Employer.
"The University's mission is to bring together inspiring people and I very much hope that this development signals that everybody who works with and for the University of Glasgow has a role in creating an inspirational learning, teaching and working environment."
"Progressive move"
The news has also been welcomed by the trades unions. Ms Cindy Callaghan, Communications Officer for the UNITE union, told Campus eNews: "UNITE, Glasgow University Group welcomes Glasgow University's initiative to pursue Living Wage accreditation as a progressive move which puts its people at the heart of the University.
"UNITE has always maintained that increasing the national minimum wage to Living Wage levels would reap both social and economic benefits."
The living wage is annually determined in November and organisations seeking accreditation are required to ensure that all directly engaged individuals are paid at or above this level.
The campaign has impacted tens of thousands of employees and put more than £210 million into the pockets of some of the lowest paid workers in the UK. Paying the Living Wage has become a recognised sign of good practice in employment.
You can read more on the Living Wage Foundation website. In addition to the Living Wage Foundation website, there is also a website dedicated to Scottish Living Wage employers.
The move has been approved by the University's Senior Management Group (SMG) and has also got support in principle from University Court, which has asked to be kept informed of progress.
---
First published: 8 May 2015