Vietnamese ambassador visits
The University was delighted to host a visit by the new Vietnamese ambassador to the UK, His Excellency Nguyen Xuan Thao, and the First Secretary of the Vietnamese Embassy, Mr Nguyen Xuan Hai, on Thursday 19 March.
This was the ambassador's first visit to the University, in the course of which he had the opportunity to meet a selection of academic staff from across the institution with strong links to Vietnam.
The ambassador also attended an informal meeting with staff to discuss how we can ensure greater educational collaboration between the University of Glasgow and Vietnam.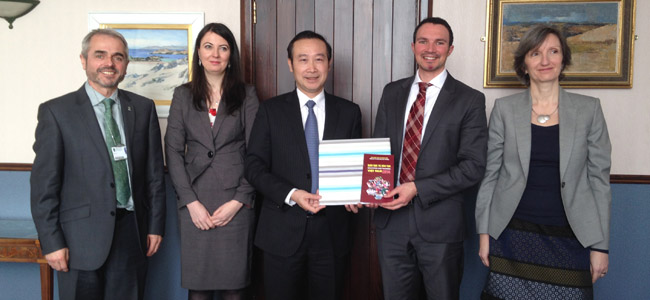 ---
First published: 24 March 2015