UofG reach 300 STEM Ambassadors
‌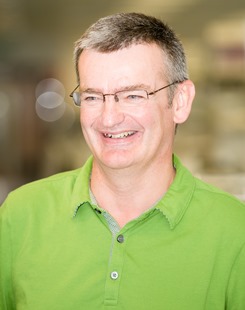 STEM Ambassadors, this year reached the unprecedented total of 300 within the University of Glasgow, writes David McPhee of Science Connects.
STEM Ambassadors are crucial to the cause of promoting Science, Technology, Engineering and Maths within primary and secondary education. They comprise of undergraduates, postgraduates and staff.
Science Connects, the STEMNET contract holder for the West of Scotland, is the organisation responsible for the management and uptake of current and new Ambassadors.
They are also the public engagement group responsible for forging and maintaining relationships with all schools in the West of Scotland.
Aileen Hamilton, Operations Manager of Science Connects, said she is "delighted that STEM Ambassadors are so widely represented throughout the University. We have been thrilled by the broad spectrum of Ambassadors we have had the privilege to train and sign up to the programme, especially within the University of Glasgow itself."
Reaching 300
The 300th Ambassador, Professor Paul Garside, works for the Wellcome Trust Centre for Molecular Parasitology based within the University.
Professor Garside recently spent three months in Kenya and three months in Malawi carrying out public engagement activities whilst there. He has just newly signed up as a STEM Ambassador and has his first activity – a talk at Knoxland Primary's Science Week – already lined up!
Rosannah Jackson, a 22 year old Anatomy student, may be young but already has a wealth of Ambassador experience under her belt.
Between 2014/15 she ran an Anatomy Club for first year pupils at Boclair Academy. She maintains that teaching young children about the human body and the importance of science in our lives could potentially"plant a seed which might encourage budding future human biologists"
She said: "STEM Clubs are a great way to show kids that science is more than reading pages from a textbook".
So successful was Rossanah in translating this to the pupils through practical demonstrations that one of her Anatomy Club students wrote a letter stating how much he enjoyed the experience.
It read: "This has changed my views of Anatomy and made me very interested and hopefully I can experience an opportunity like this again"
Engaging with STEM subjects
Over the last 5 years there has been a strong focus on changing perceptions of STEM and STEM subjects within the UK. In making Science, Technology, Engineering and Maths more accessible and interesting to young people it allows them to better understand the educational value and the wealth of future job prospects available.
Projects such as Apps for Good, an open-source technology education programme where students learn to research, design and build apps, appeals to the ever increasing interest in technological advances while making it relevant to young people.
Kirsten Bodley, CEO at STEMNET, the charity that works across UK schools and with 28,000 STEM Ambassadors said "inspiring young people to develop STEM skills broadens their opportunities, offers tangible skills and supports young people into important fields of study and work. We know that 90% of pupils are more interested in continuing to study STEM subjects beyond 16 years of age after engaging with a STEM Ambassador.
We congratulate the University of Glasgow on recruiting their 300th STEM Ambassador and we feel sure their activities will bring STEM to life for many more young people."
---
First published: 13 March 2015