Avenue is out now
Avenue 58, the June 2015 issue of the magazine for alumni and friends of the University, is online now.
Nicola Sturgeon made history on 20 November 2014 when she was sworn in as the first female First Minister of Scotland. In our cover story, the leader of Scotland talks about equality, her University days and fulfilling your dreams.
Also in this issue:
Tea parties, Nirvana, choral singing and craft ales. Past and present members talk about the evolution of the QMU as the Union celebrates its 125th anniversary.
Other features
News
Also
Want to hold Avenue in your hands?
Over the summer you will find printed copies of Avenue around campus, including the visitor shop, the library and the welcome point.
Read the magazine online magazine at Avenue 58 ( June 2015) or Download the pdf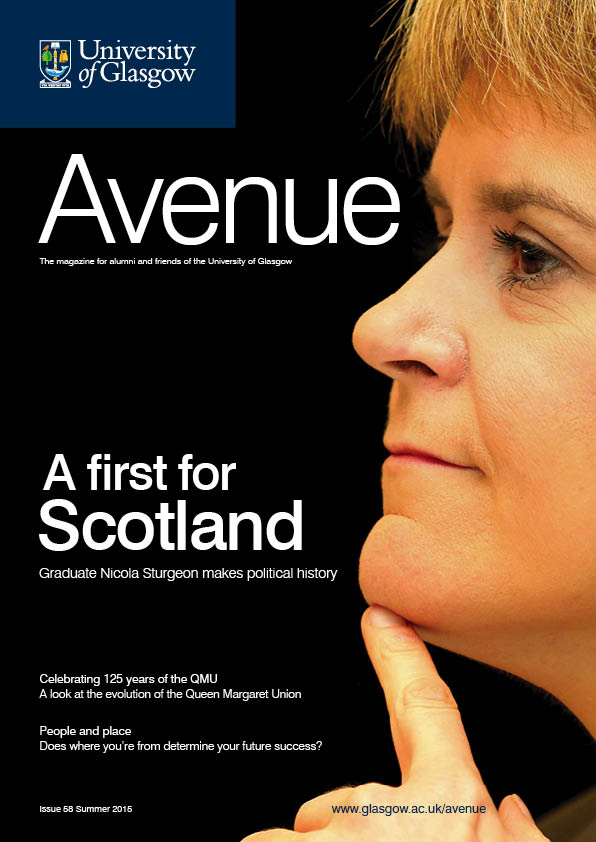 ‌
---
First published: 27 May 2015