Delegation from Pakistan visits UofG
A senior delegation from Khyber Pakhtunkhwa Province (KPK), Pakistan visited the University of Glasgow last month.
KPK is the previous name of North West Frontier Province (NWFP). The visit was organised by Azra Meadows, Peter Meadows, and Stuart Forsyth all of the University of Glasgow.
The five-member delegation included the Speaker of the KPK Assembly, as well as Parliamentary leaders from the main political parties in KPK.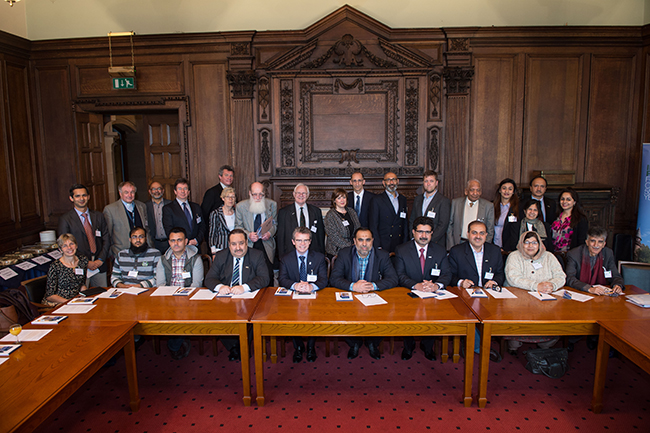 The delegation also visited the Scottish Parliament, Universities Scotland and Education Scotland in Edinburgh.
The overall programme has been managed by the British Council Pakistan, led by one of their senior staff.
The specific purpose of the visit to the University of Glasgow was to introduce the visiting delegates to local academics, students, councillors and members of the diaspora.
Informal discussions focused on governance challenges and reforms that have been instituted through the KPK parliament.
The delegates represented different political parties and engaged in cross-party and cross-discipline dialogue on education, health and security in KPK.
These discussions are likely to offer excellent potential for the development of long-term transnational collaborative programmes with institutions from this geopolitically important area.
For further information please contact Azra Meadows (Ext 6622).
---
First published: 19 May 2015