High standards award for E&B apprentice
Grant McGillivray, an engineering apprentice within Estates and Buildings has been awarded a level two commendation certificate for Service, Maintain and Commission Building Engineer Services for high standards.
This certificate recognises the 'hard work, endeavour and standards of excellence' which Grant has displayed during his apprenticeship at the University.
Robert Kilpatrick, Assistant Director of Estates and Buildings said: "Grant has again worked hard this year and he has been presented with an award for the second year in succession in recognition of this.
"Our other engineering apprentice in Estates and Buildings Elliott Thompson, has also worked hard and has successfully completed year two. It is great for the University to be growing its own talent of future maintenance craftsperson's who are being trained in the various engineering disciplines.
"In the Building Fabric discipline, our two Apprentice Joiners Andrew Pool and Chris Moffat have also worked hard and have successfully completed their second year.
"My congratulations go to all of our apprentices and I wish them continued future success."
During his apprenticeship Grant has been working within Estates and Buildings and attending college. He has also undertaken a work placement with Crown House Technologies, the company responsible for installing the district heating scheme.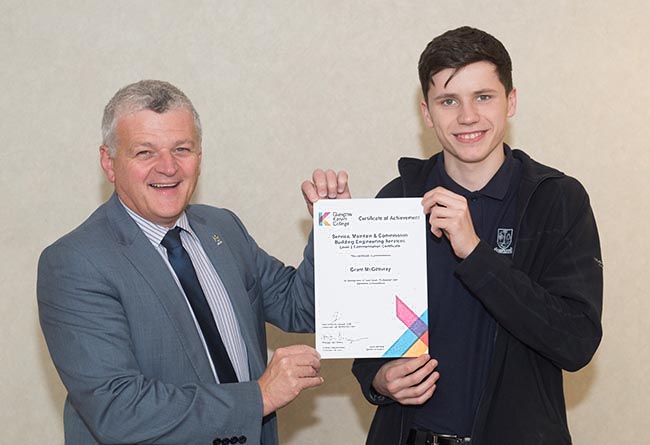 ---
First published: 27 July 2015