(The new) University of Glasgow Sport
Published: 23 July 2015
The University's Sport & Recreation service undergoes a name change, becoming University of Glasgow Sport.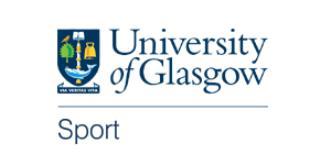 From next week (Monday 3 August) the University's Sport & Recreation service undergoes a name change, becoming University of Glasgow Sport.
The intention is to have the new name – and matching marque - ready for Freshers' Week in mid-September.
‌The re-branding also coincides with the launch of the new, Stevenson Building extension with its imposing position at the junction of Kelvin Way and Gibson Street. The new 'Stevie' is being kitted out with superb, brand-new facilities and equipment.
'Astonishing achievements'
The Principal, Professor Anton Muscatelli, said: "Sport is close to the heart of the University of Glasgow and always has been. We have invested heavily in our sporting facilities and we have been rewarded with the pleasure of watching astonishing achievements from many of our students and alumni. We are very proud of our sporting heritage."
The University of Glasgow's sporting alumni include Olympic rower Katherine Grainger. Other former sporting students include Scotland rugby internationalist Euan Murray (50+ caps), swimmer Rebecca Cooke (3x Commonwealth gold medallist) and London 2012 hockey Olympian Emily Maguire.
Integral
Grant Reilly, University of Glasgow Sport's Marketing & Business Development Manager has overseen the rebranding. He said: "University of Glasgow Sport is made up of everything the University has to offer our students: our sports facilities, our health and fitness, recreational sport and club sport programmes.
"Glasgow University Sports Association is the public face and an integral part of University of Glasgow Sport in the eyes of our students. The representational role of GUSA will continue to grow as they represent all our students not just the club sport students as is in the past.
"The new marque is being rolled out steadily and the introduction of our new identity and marketing message of Inspiring people through sport will feature in all our marketing communications including imagery, the website, staff uniforms, and clothing ranges. Our social media brand will remain the same @glasgowunisport."
University of Glasgow's "What's On" will no longer be printed and instead will be available online via an interactive Zmags PDF. This is to help reduce the carbon footprint and to allow expenditure to be re-invested into the sports programme.
You can see more about University of Glasgow Sport on their webpages.
---
First published: 23 July 2015