New charges for Sport and Rec
Sport & Recreation has eagerly awaited the opening of the Stevenson building extension to increase the space available for all the sports offered. Along with the physical changes to facilities Sport & Recreation will be amending membership categories.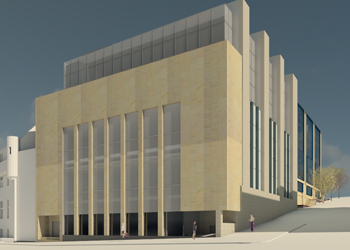 What this means for members is an increase in the current monthly charge from £9.59 to £15.00 from 30 September 2015. If you choose not to continue membership you must contact Sport and Recreation and request your membership be cancelled, by 15 August 2015. It is also important to ensure the categorisation of your membership is correct. Sport and Recreation records list your membership type as: University of Glasgow Staff Member (payment by payroll mandate), if you believe this to be incorrect please contact them soon so they can reclassify your membership.
Terms & Conditions are also updated with effect from 1 September 2015; there is now one set of conditions for all members rather than different conditions for each category. For full details visit Terms & Conditions.
The new facilities will offer:
A new Sports Hall and the existing Activity Hall, providing twice the space for classes, club training and bookings. Also allowing bookings to occur while classes are held in the other hall.
Renovation of Stevenson building Level 4 CV, MC and Studio to provide 2 Exercise Studios and a Martial Arts Studio.
A full floor of Muscle Conditioning and Strength Training equipment including a Plyo-Strip, Rebound Wall, Free Weights, 12 Platforms, 12 Racks and 18 benches.
A full floor of CV equipment with over 100 pieces of equipment including treadmills, Cross trainers, bikes, rowing machines and more.
A dedicated spin studio
Further details will be on the Stevensonwebsite through the summer: Stevenson extension.
Sport and Recreation look forward to welcoming you into the new facility in the Autumn.
---
First published: 21 July 2015