Drugs Alcohol Symposium
The first ever symposium of Drug and Alcohol Masters students at the University of Glasgow took place on 11 December 2014, writes Archie Fulton. The purpose of the mini-symposium was to disseminate the research undertaken by students who have recently successfully completed the University of Glasgow's Masters degree (MSc) in Drug and Alcohol Studies.
In attendance was teaching staff, supervisors, current and past students and people from the drug and alcohol field, who aided the research and who have drug and alcohol studies students on practice placement.
The range of research topics were based on contributors own experience and practice and give an insight into various issues pertinent to the field of drugs and alcohol. Two of the students presenting have gained employment in the drug and alcohol field since finishing their studies and the other student is already employed in this field. The following research dissertations were presented:
'Whose Interests Are We Working In? Investigating workers' views regarding sexual and reproductive health of women with problematic substance use'.
'Are Addiction Services in Glasgow 'Trauma Informed': a Quantitative and Qualitative Exploration of Services and Practices with Front-line Practitioners'
'A Dual Focus: An exploration into how workers within addiction settings feel about, and support women affected by domestic abuse'.
If anyone is interested in receiving an abstract of these presentations or any further information then do not hesitate to contact me:
Happy New Year to all and mind your safe limits of alcohol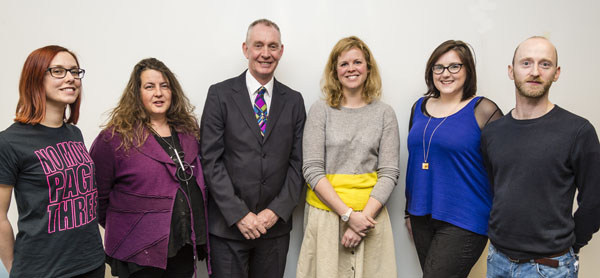 ---
First published: 13 January 2015